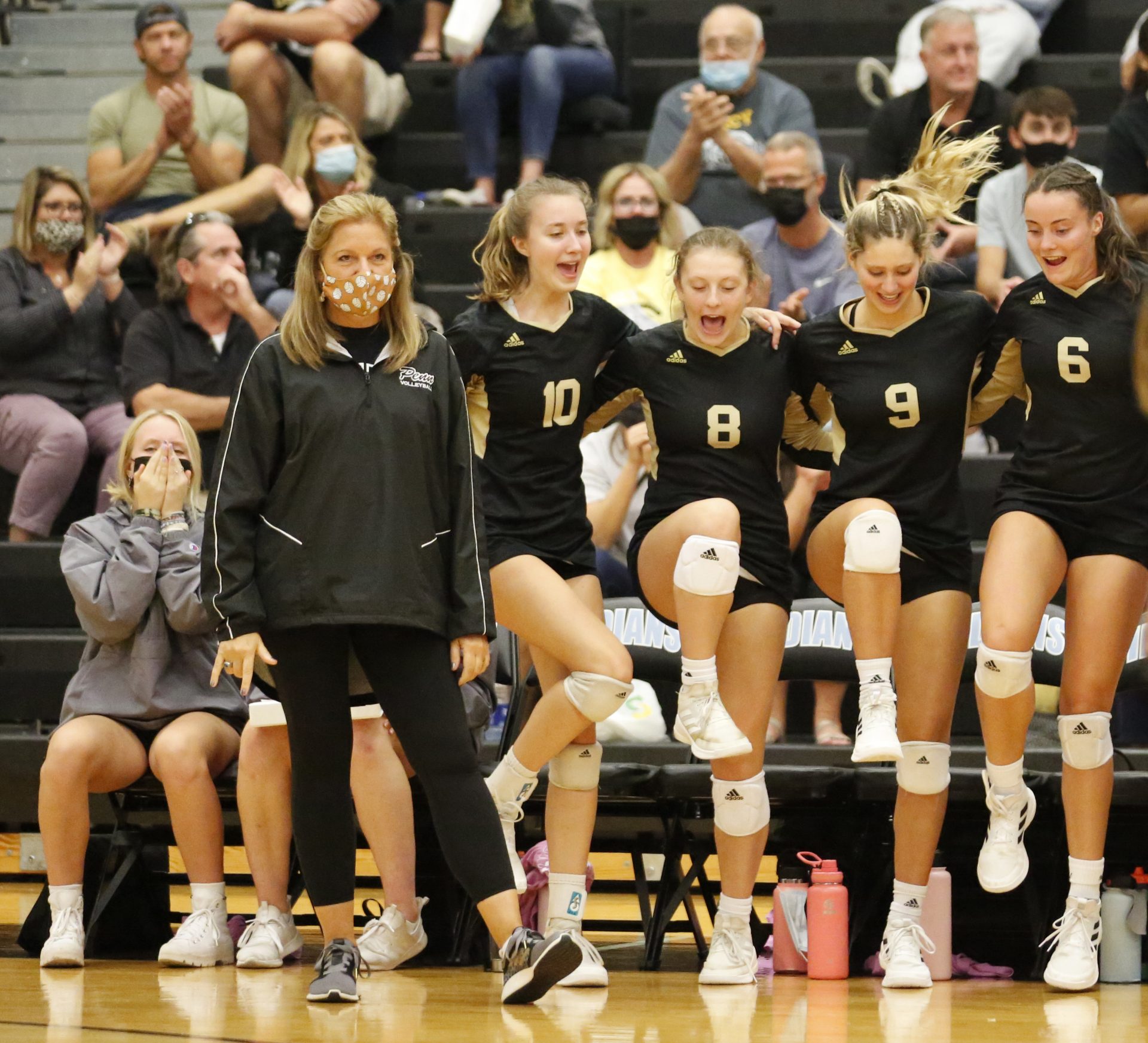 No. 1-ranked Penn beat Warsaw 25-16, 25-16, 25-16 in the Concord Sectional Championship Game. Penn won its fifth consecutive sectional championship in volleyball and 18th in program history.
Penn advances to LaPorte Regional. The Kingsmen play host LaPorte at 11 a.m. ET. Munster plays Crown Point in the second game.
The Regional Championship match is set for 7:30 p.m. ET.
Penn leaders vs. Warsaw:
– Emma Hickey 2 aces, 10 kills, 14 digs, 5 assists
– Sydney Hanna 10 digs
– Shelby Riley 6 kills
– Cadence McGlothen 2 assists, 23 digs
– Macy Hatkevich 2 aces, 4 kills, 32 assists, 14 digs
– Kate Trueblood 5 kills
– Janet Moala 8 kills, 7 blocks
– Taylor Hostetler 3 aces, 10 kills, 9 digs