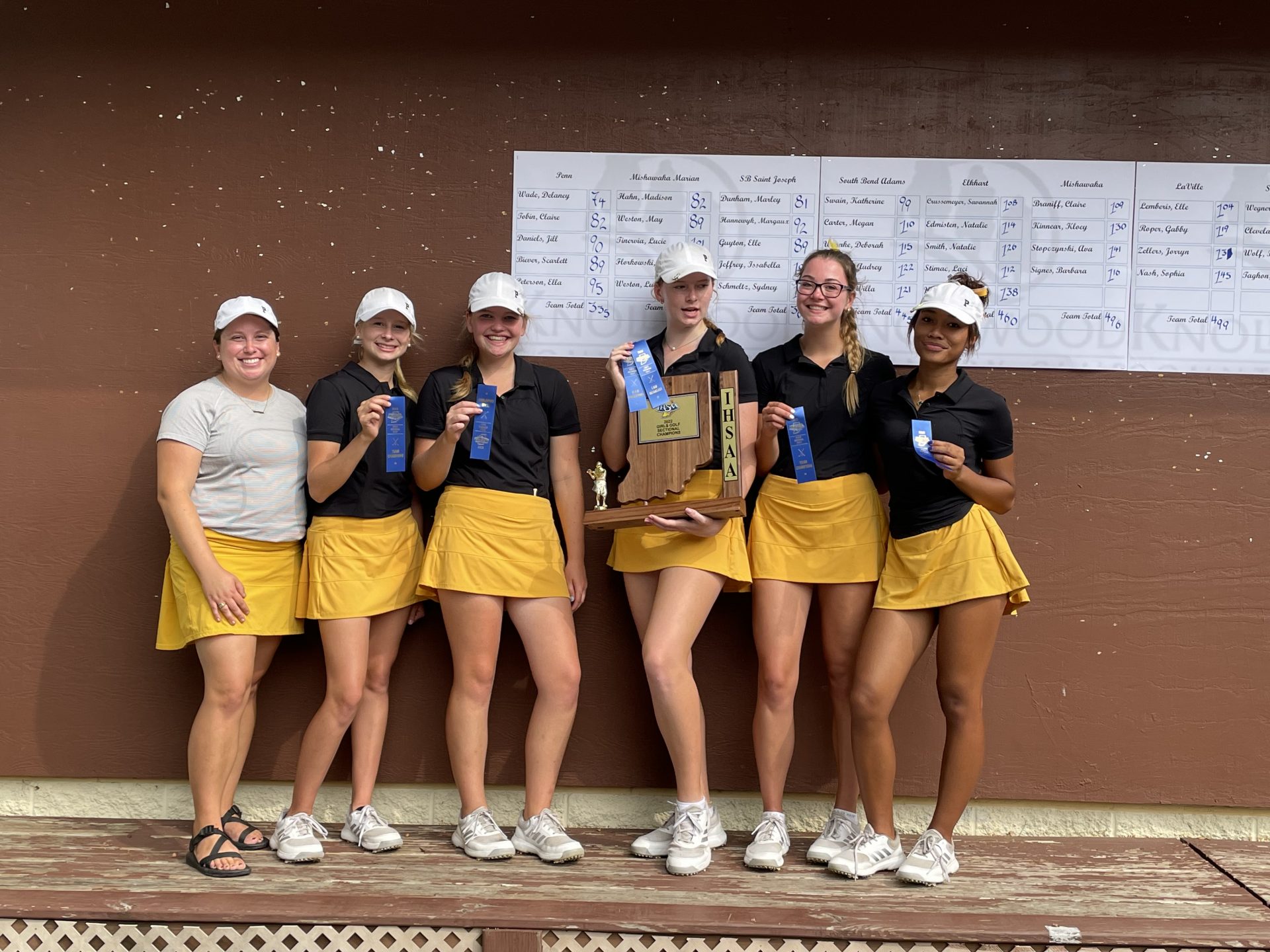 By JACK YEWCHUK
The Penn Girls Golf Team showed out at the Sectional Championship, shooting a 335 to claim the Championship.
The Kingsmen advance to the Lake Central Regional, set for 9 a.m. ET, Saturday, Sept. 24, at Sandy Pine Golf Club. Marian and South Bend St. Joseph also qualified for the Regional.
Delaney Wade led the way for the Kingsmen shooting a 2 over par 74 and winning medalist honors.
Clare Tobin placed fourth with an 82, followed by Scarlett Biever with an 89, Jill Daniels with a 90, and Ella Peterson with a 95.