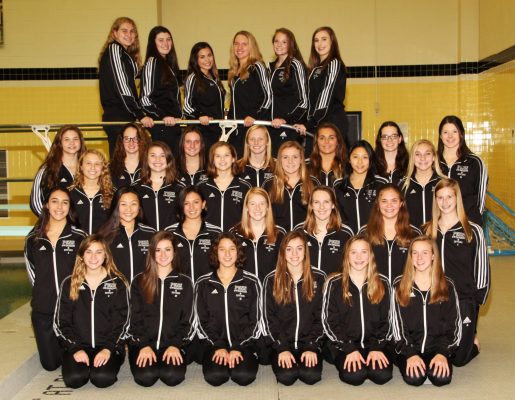 Maddie Ziegert highlighted Penn's effort at the IHSAA State Championships for Girls Swimming/Diving on Saturday, Feb. 9, 2019, at the Indiana University Natatorium in Indianapolis.
Penn placed 19th in the team standings.
Ziegert placed third in the state in the 50-yard freestyle. The University of Iowa recruit swam the event in 23.41. She also finished 12th in the 100-yard freestyle with a time of 52.06.
Penn placed 20th in the 200-yard medlay relay. The Kingsmen team of Alyssa Messenger, Isabella Costa, Gabriella Costa and Maddie Ziegert was clocked in 1:48.98.
Penn's 200 freestyle relay team of Madison Bottorff, Nicole Kilbourne, Gabriella Costa, Maddie Ziegert placed 13th in 1:38.96.
Alyssa Messenger placed 28th in the 100 backstroke in 58.18.
Penn diver Kayla Ryan placed 30th in the diving competition with a score of 154.05, and Bailey Betzer finished 32nd in diving with a score of 140.30.