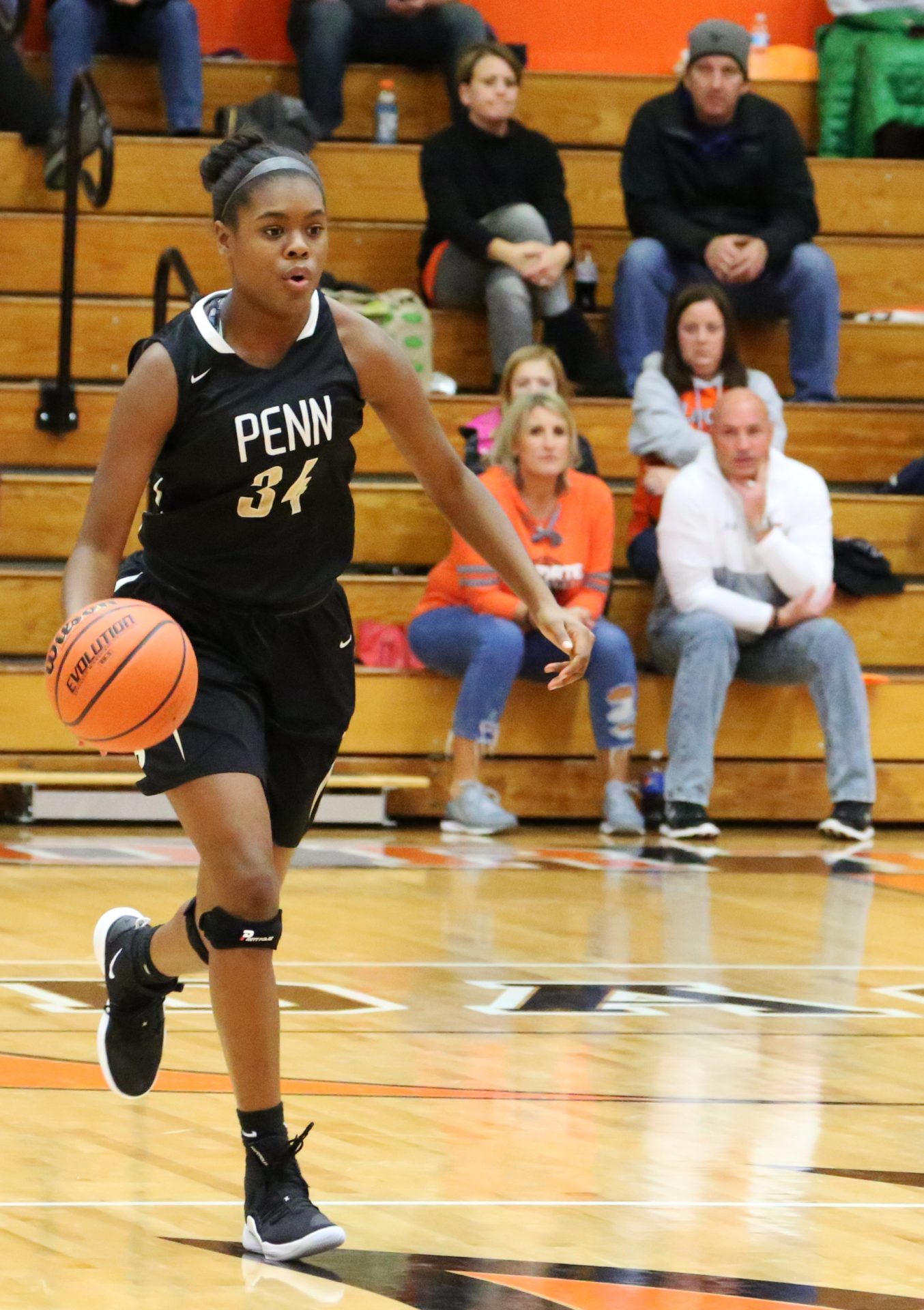 Penn girls basketball forward Antreese Shelton will continue her academic and athletic careers at Purdue University Northwest. 
Last season, Shelton (a 6-foot-2 starting forward) helped the Kingsmen post their first unbeaten regular-season record in Penn Girls Basketball Program history.
"I chose Purdue Northwest because it felt like it's the right place for me as an athlete due to the people who are already there who will help me develop," Shelton said. "(Purdue Northwest) also has so many options for the types of things I want to study such as sports broadcasting or something in that field." 
Shelton averaged 5.7 points, 4.8 rebounds, 1.4 assists, and 1.4 blocks per game last season. In addition, she was a key contributor during post-season and helped take the team to the regional final game. 
"Antreese is a long and athletic forward that runs the floor extremely well," Penn Girls Basketball Head Coach Kristi Ulrich said. "In addition to that, her frame allows her to be a disruptive force on the defensive end of the floor. She is also a great communicator on the court with her teammates. These attributes will allow her to make an impact at the next level for Purdue Northwest."
Shelton said that playing in Coach Ulrich's program has helped prepare her for college basketball.
"Penn helped me learn that nothing is given, and everything is earned on and off the court," Shelton stated.