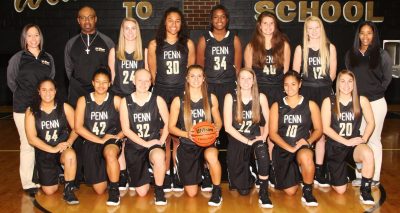 Freshman Trinity Clinton fired in 19 points as the Penn Kingsmen beat Elkhart Central, 54-36, in girls basketball action on Saturday, Nov. 25.
The Kingsmen rallied from a 24-20 halftime deficit to overpower the Blue Blazers in the second half.
Tia Chambers scored 12 points, Sara Doi scored 11 points, and Jordyn Smith scored 10 points.