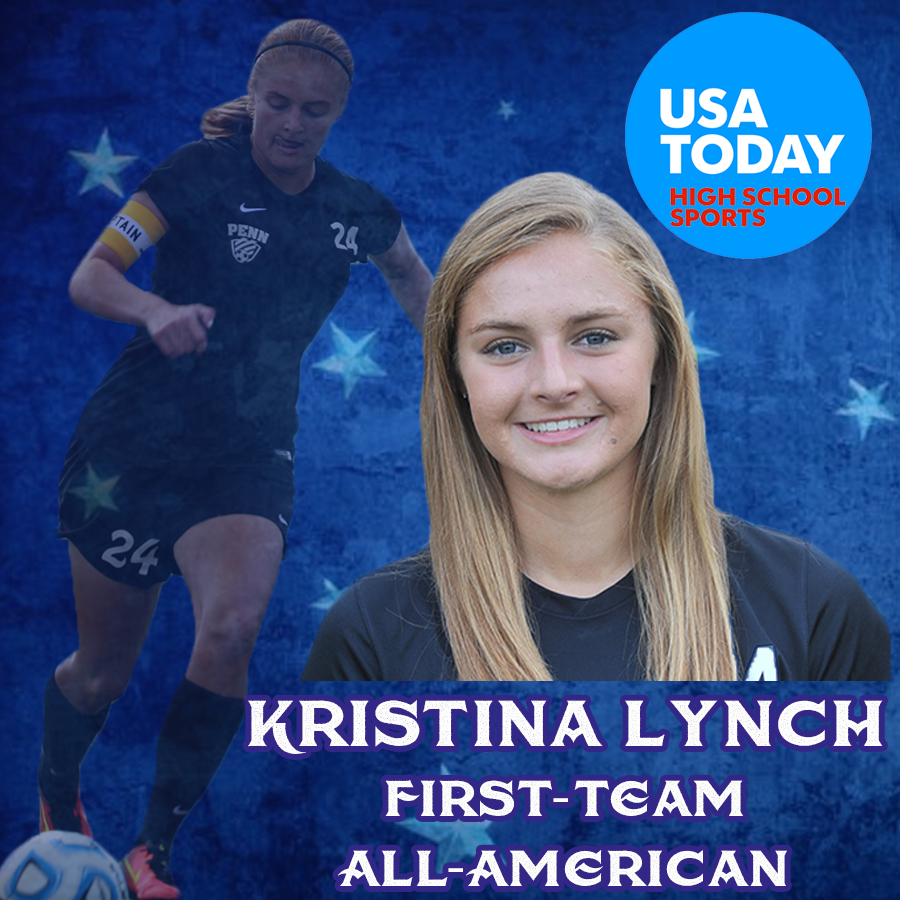 By MASON PLUMMER
Penn star striker Kristina Lynch is set to represent Penn High School in the All-America Game on Saturday, Dec. 2, in Orlando, Fla. Lynch, a first-team USA Today All-American, was invited to this prestigious game after leading Penn to a third straight state title game, and back-to-back IHSAA State championships. Penn was named the TopDrawerSoccer.com National Champion.
Penn Girls Soccer Head Coach Jeff Hart is one of the coaches for the East team in the All-American Game.
With 21 players picked to represent the East and West sides respectively, it's quite an honor for Lynch to be named one of the top 42 players in the nation.
"It is an honor to be able to represent my team, school, and community on the big stage," said Lynch, a Florida State recruit. "I would not be who I am today without the help of my coaches and teammates, so I hope to represent them well down in Florida."
Lynch is expected to be named the Indiana Gatorade Girl's Soccer Player of the Year for the second straight year after racking up an astounding 44 goals and 19 assists in 24 appearances for the Kingsmen this fall.