Girls Basketball: Penn surges in fourth quarter to beat Warsaw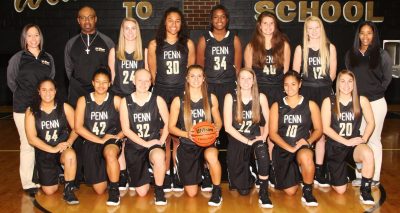 After fighting a close game through three quarters, the Penn Girls Basketball Team took control in the fourth quarter to outscore Warsaw 22-15 and claim a 51-43 victory against the Tigers.
Senior point guard Sara Doi led Penn with 19 points. Freshman Jordyn Smith scored 11 points.