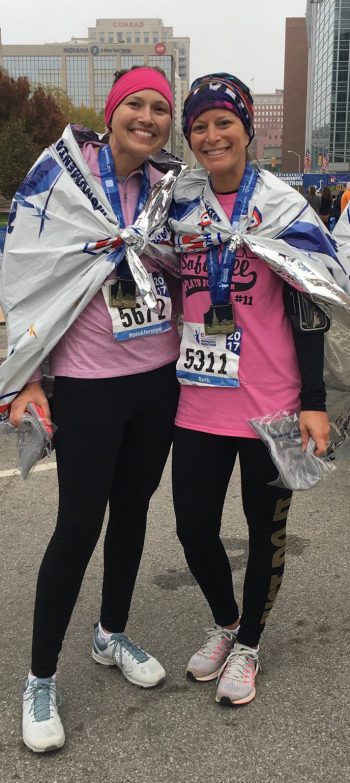 By MALLORY NEWMAN
Penn High School softball coaches and staff members, Beth Zachary and Sarah Dwigans, ran a marathon in Indianapolis on Nov. 4. The marathon was 26.2 miles and the two hardworking participants finished all in one.
Zachary. an assistant principal at Penn, has run numerous marathons. Dwigans, who teaches English in the Early College Academy, has always wanted to run a marathon.
"It is an amazing what goal setting, discipline, and teamwork can help you achieve in life" Zachary said.
To train for this long journey, Zachary and Dwigans set their alarms earlier and earlier, and soon found themselves waking up at 3:45 a.m. for a morning run. A major factor in their training was they listened to their bodies. They listened for when it told them they needed a break.
Zachary and Dwigans both said they felt many things before, during, and after their race. They felt accomplished, grateful, competitive, painful, anxious, and excited. Zachary said, each mile brought them a new challenge.
Both coaches had to push each other in order to finish the race. Even though the journey was a 26.2 miles long challenge,  Zachary and Dwigans agreed that, "The best part was the long runs, talks, and getting to finish with your best friend."