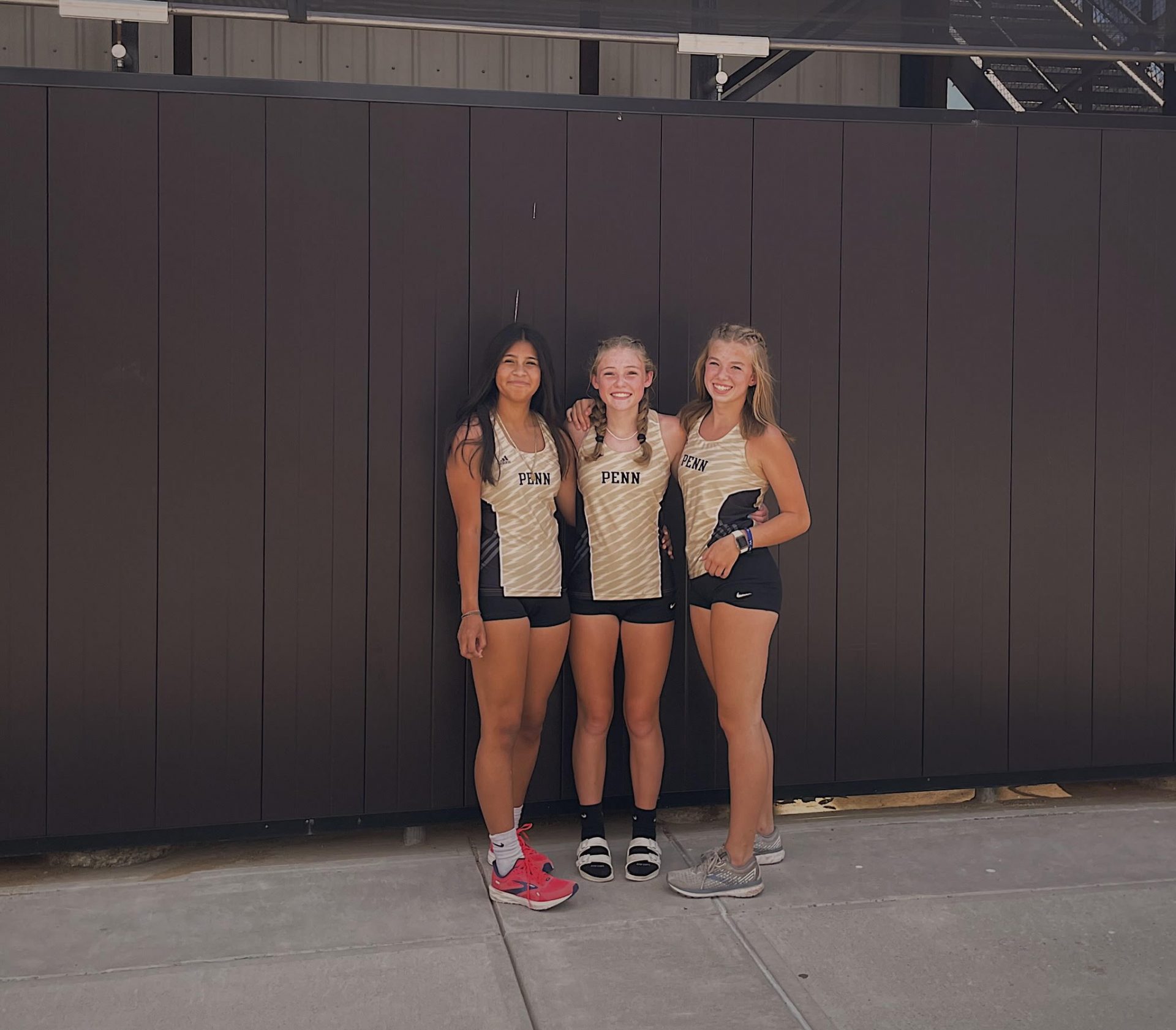 Mia Morrison is a freshman and runs cross country for the JV team.
Why did you want to join cross country? 
I joined cross country because I wanted to be a part of a team. I thought it would be a great opportunity to make friends before school started as a freshman.
What has been your biggest struggle this year with cross country?
I started to love running as I got into the season but there was a real mental struggle with having perseverance and self-discipline for myself.  I got injured halfway through the season building up stress factors so that was definitely a huge factor.
What/who motivates you to keep running?
The coaches and the team are who motivate me with encouraging words and lots of love.
What are some lessons that you've learned from cross country?
I've learned to have self-discipline and work as a team through school and life.
What do you do to prepare yourself for meets?
I would stretch and do our warmup of a mile. After that, I would put on a lot of Biofreeze and use a massage gun for my legs. After hyping each other up we would go to the start line and say prayers as a team before the race started.