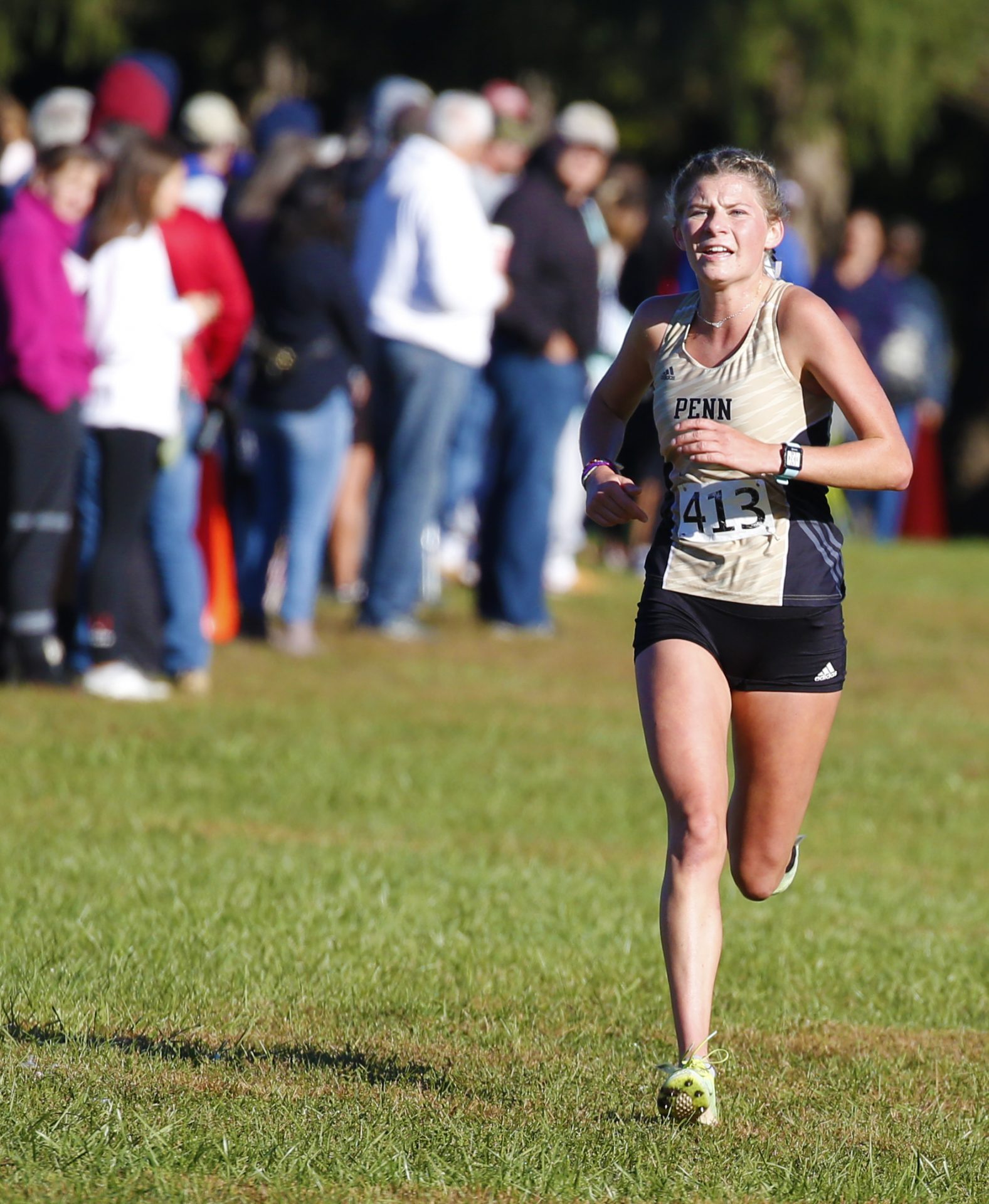 The Penn Girls Cross Country team placed second in semi-state.
The Lady Kingsmen had a score of 90 points, falling behind only 11 points behind top-ranked Homestead.
Junior Mary Eubank led the Lady Kingsmen, finishing in 4th place overall with a time of 18:11.
Senior Julia Economou finished 15th in 19:09.
Junior Ellie Stabnik finished with a time of 19:26, earning her 26th place finish.
The Lady Kingsmen now advance to the state meet in Terre Haute on Oct. 29.