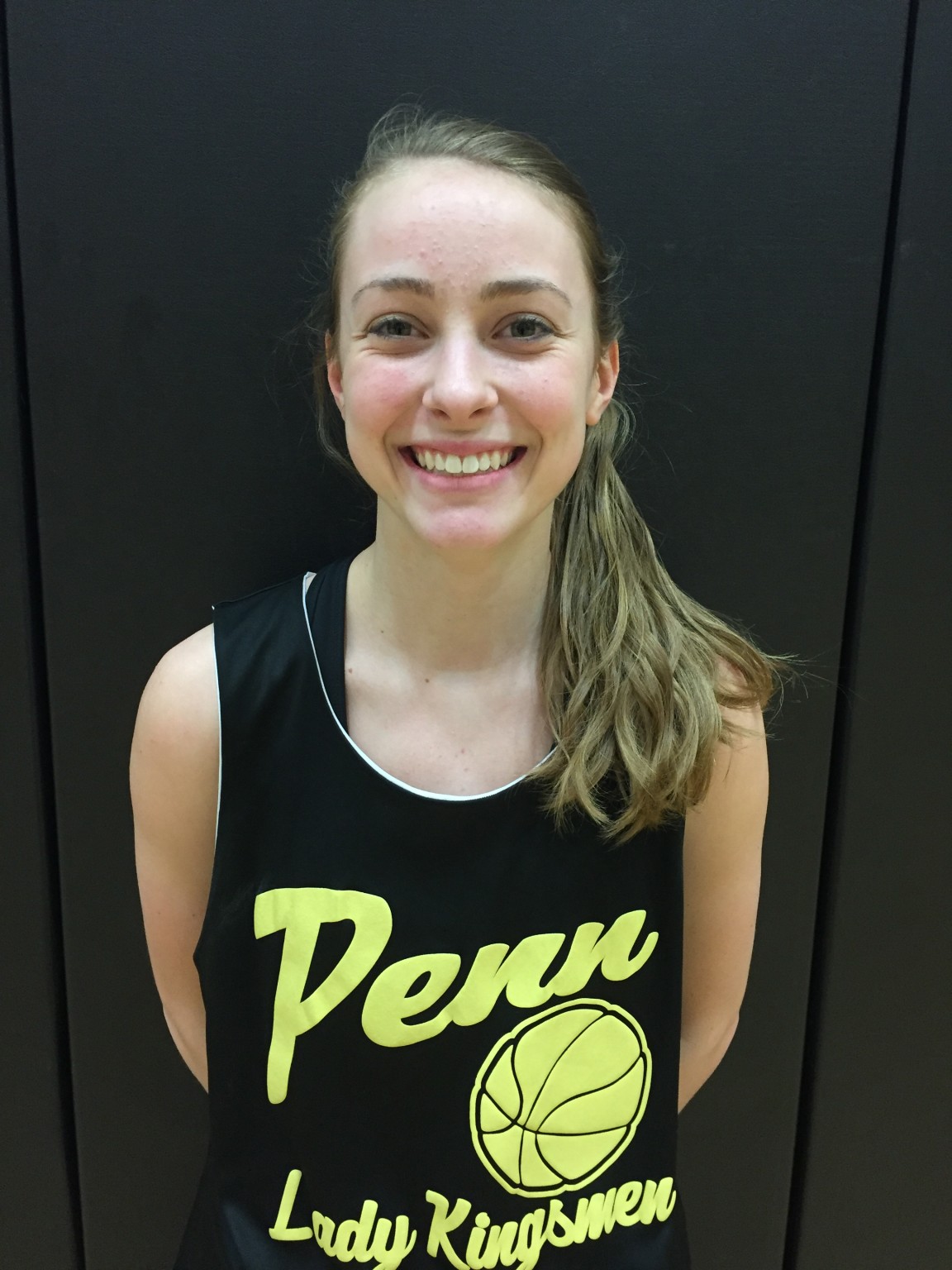 Name: Kenzie Kilmer.
Class: 2019.
Position: Point Guard.
Uniform Number: 14.
Favorite Fire-Up Music: Jordan Belfort.
Favorite Pig-Out Food: Anything.
Ritual/ Superstition: Pre-wrap in hair and double knotting shoes.
Favorite PGBB Memory: Chloe being slap happy.
What I Love About This Team: The energy.
Pro Player I admire: Steph Curry.
Best Advice: Have a mindset that no one can guard you.