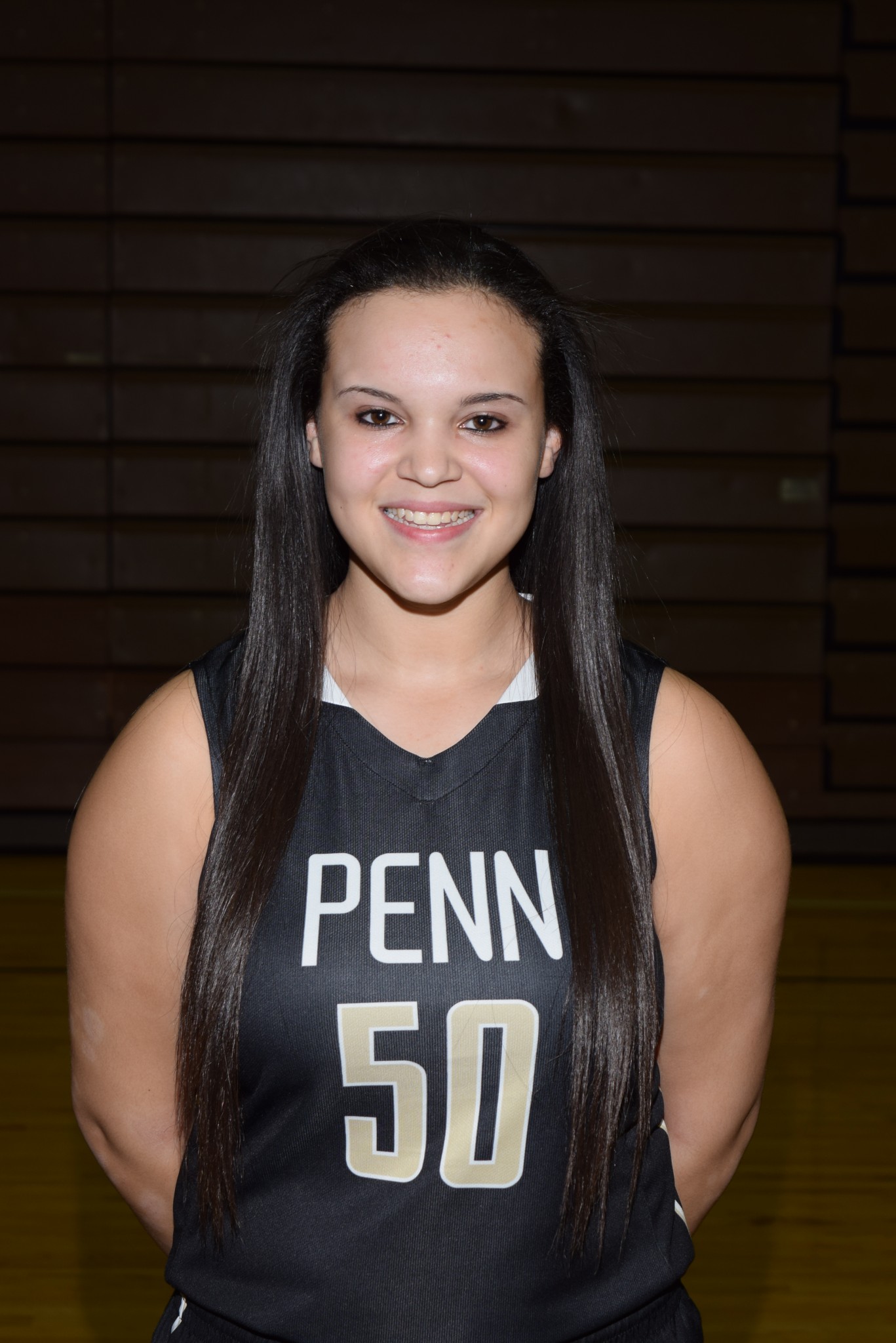 Name: Janessa Chesnic.
Class: Junior.
Position: Forward.
Uniform Number: 50.
Favorite Fire-up Music: "Lose yourself" by Eminem.
Favorite Pig-out Food: Hershey Cookies-n-Creme drops.
Ritual/Superstition: Wear some pair of Nike Pro spandex each game, and always chew gum!
Favorite PGBB Memory: Going shopping for "adopt a family."
What I love about this team: How everyone treats everyone like family, and how they aren't afraid of anyone or anything.
Pro player I admire: Ron Chrobot.
Best Advice I've Received: "You can always get better, just keep working in the off season." – Coach K & Coach S.