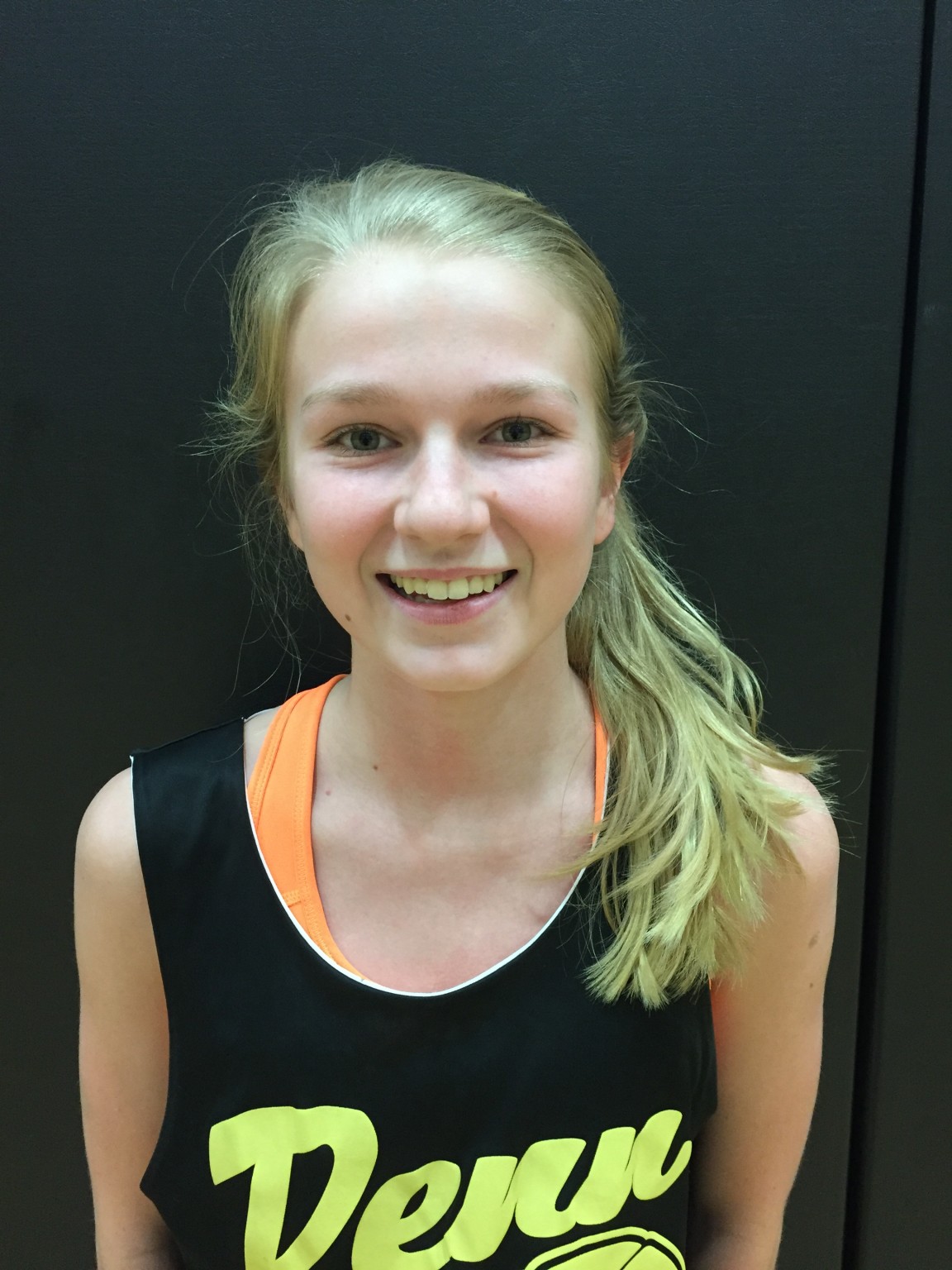 Name: Chloe Foley.
Class: 2019.
Uniform Number: 22.
Favorite Fire-Up Music: Jordan Belfort.
Favorite Pig-Out Food: Oreos.
Ritual/Superstition: Always have the knee pad with a hole on my left leg.
Favorite PGBB Memory: When Kenzie gets slap happy.
What I Love About This Team: How crazy we are.
College or Pro Player I Admire: M.J. (Michael Jordan)
Best Advice I've Received: Go hard or go home.