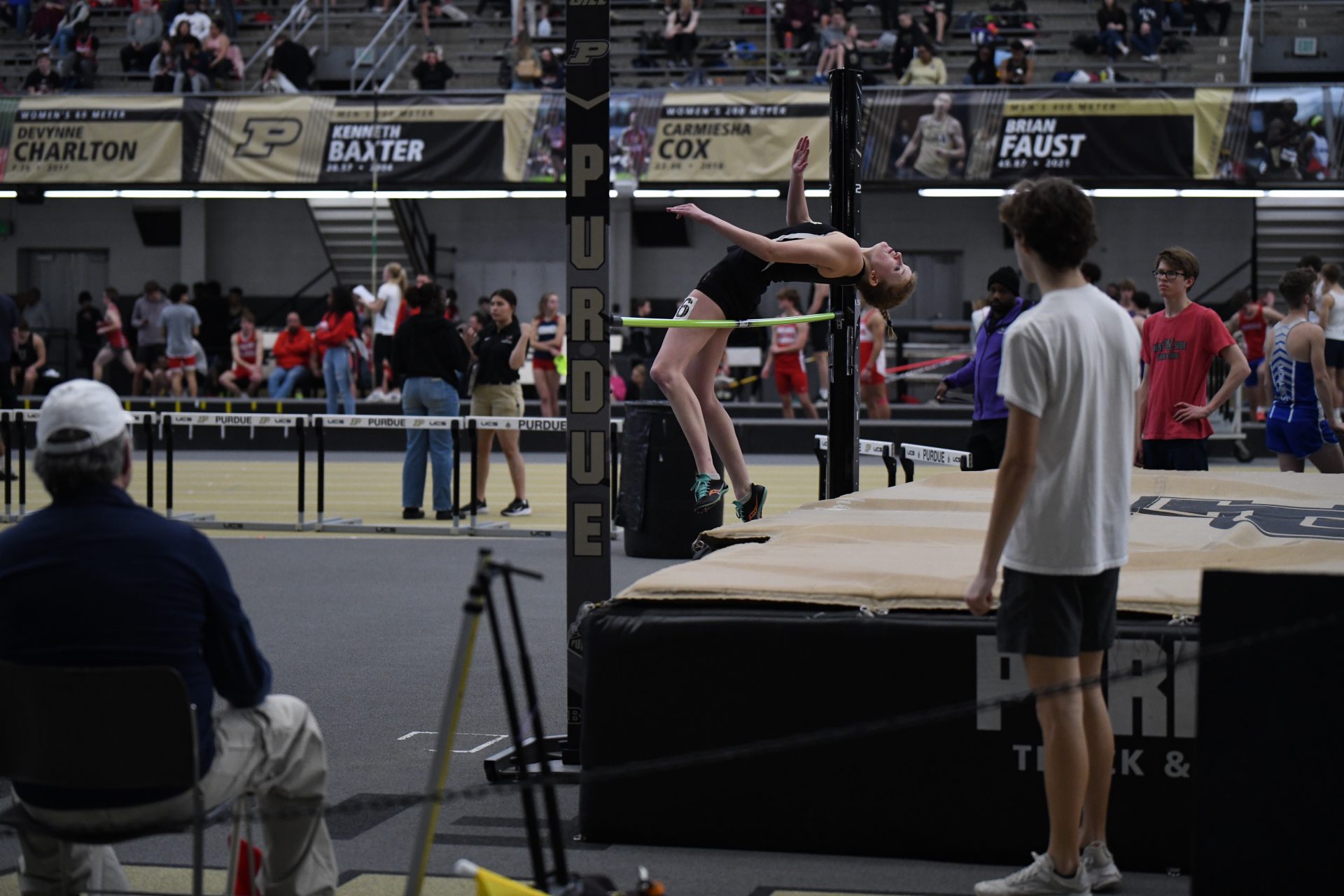 The future is looking bright for Sophomore Ella Bailey. She opened up the 2023 track season with an exceptional performance at the Purdue indoor meet.
This is Bailey's second year as a varsity track & field athlete. She is a talented, disciplined runner who takes part in a variety of events, including the long jump, high jump, and 400M dash. She spent her freshman year growing and boosting her skills and was able to make it to the Girls IHSAA Sectional Meet. There she earned one blue ribbon through participating and ranking in the 4x400M relay and Long Jump, putting her first in the 4x400M and 13th in Long Jump.
Being a freshman on a very talented and competitive track team, there can be pressure and uneasiness about what may be next in the runner's future. Bailey expands on this thought and mentions the not only physical, but mental challenges that come with running.
"Running can be a mentally challenging sport so in order to continue to keep driving forward I have to remind myself why I love what I do and it helps with such great teammates surrounding me," Bailey says.
Despite these mental challenges that Bailey is facing from time to time, she keeps up a positive mindset and good work ethic that has pushed her to become a better runner, which Sophomore Aubrey Morgan explains further.
"Ella is one of the best teammates on the track team, she is very encouraging to everyone and keeps a positive attitude on and off the track. Ella is very hardworking and exceeds in the long jump, high jump, and 400-meter dash," Morgan explains.
Coming back to the most recent track meet Bailey finished being one of the highest-ranking female runners from Penn, with a peak in her long jump record, going from 16'5" last season to 16'8".
She also participated in the high jump, hurdles, and the 400-meter dash, excelling in all categories. Although it is the beginning of the season with plenty of room to improve, she earned season records at the Purdue indoor meet in the high jump and the 400-meter dash, leaving her with a 4'10" high jump and a 1:07:96 timed 400-meter dash.
Another one of Bailey's peers, Sophomore Reese Armour elaborates more on how Bailey's strengths and how they have tied into her most recent performances.
"One of her strengths is that no matter how hard a certain workout or event is Ella always gets into the right headspace and dominates in whatever she is told to do. Having this kind of mindset, especially in the track makes her performance on the track really well," Armour says.