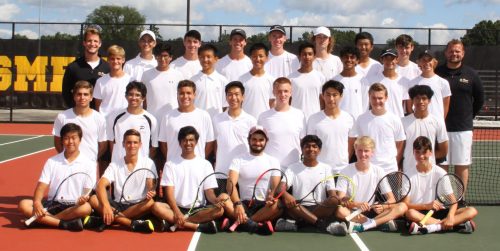 Penn High's Kingsmen won their 18th consecutive Boys Tennis Sectional crown, defeating South Bend Adams, 3-2, on Thursday, Oct. 3, 2019. Penn now owns 25 Sectional Championships in Boys Tennis.
Will Thurin scored a 6-0, 6-2 win at No. 1 singles for the Kingsmen.
Penn swept doubles action.
Aidan Sucharetza and Jack Dinnon posted a 6-1, 6-0 win at No. 1 doubles, and Oliver Hu and Ryan Ludwig won 6-1, 6-4 at No. 2 doubles.