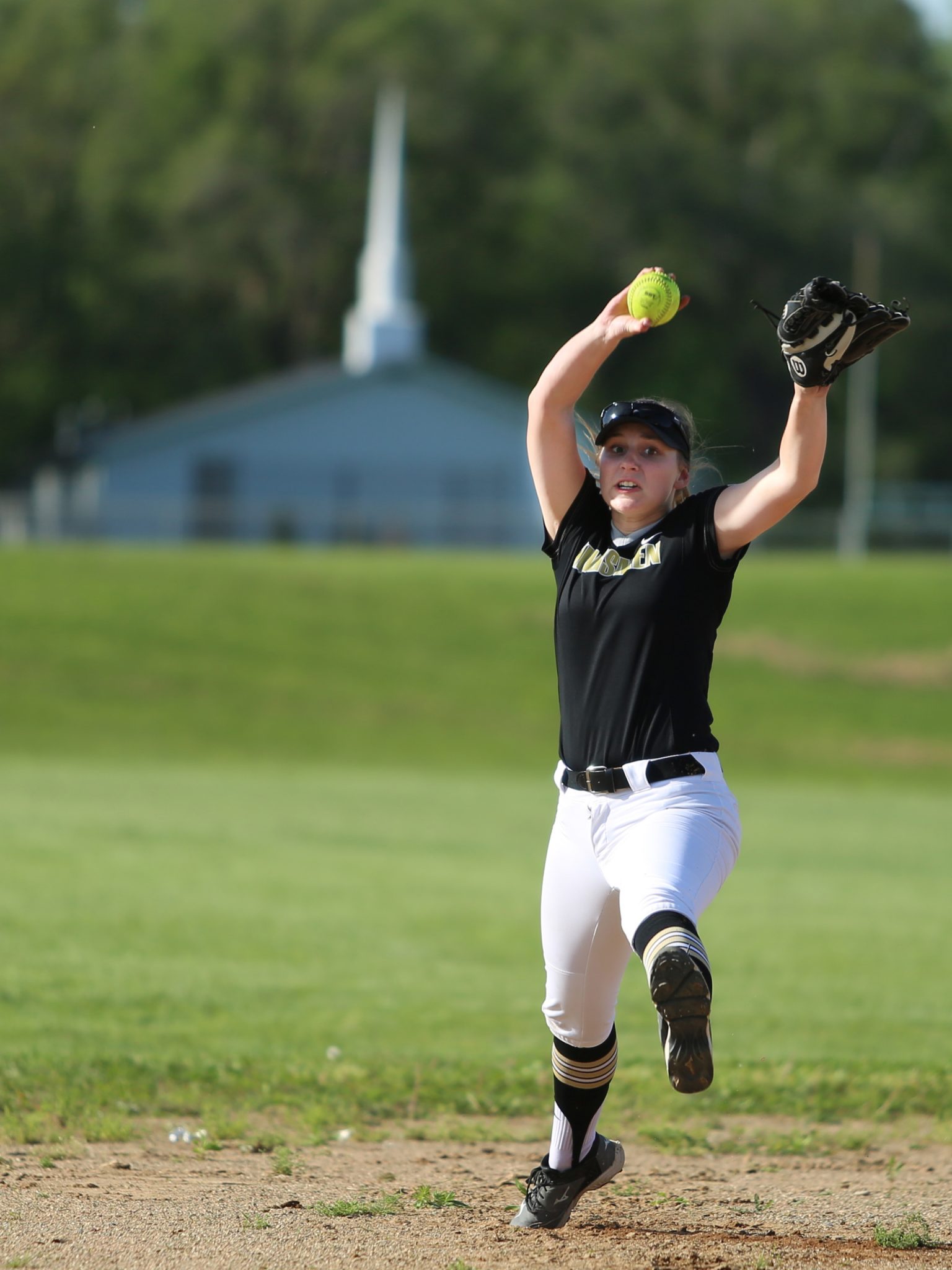 Playing a Varsity Athletic Team at Penn as a Freshman is a great accomplishment.
For Addy Kois, it was an accomplishment she pulled off twice as a Freshman, playing on the Varsity in both Volleyball and Softball.
Being one of the younger students in her grade growing up helped Kois get used to playing against older girls.
Still, playing against athletes who were four years older than her was a challenge.
"I never really realized how much different high school sports were than middle school sports," Kois said. "It felt great to be part of both varsity programs (Volleyball and Softball) right away, but it was still very scary for me."
As most athletes know, coaches are not only supposed to coach but also shape you as a better person. Taking on the challenge of two sports, Kois claims that both her Penn coaches – Volleyball Head Coach Lisa Pawlik, and Softball Head Coach Beth Zachary – impacted her athletic transition.
"I had a lot of help from my coaches," Kois said. "When Coach Pawlik came in my sophomore year, she made the transition super easy which, made me a lot more comfortable doing what I love, along with Coach Zachary."
Kois is committed to Lewis University for Softball.
One of her former opponents and now teammate, Whitney Zarazee, said of Kois, "She's always positive in any situation. She is always putting the team first before herself. She is a leader and creates a fun atmosphere to play in."
Starting from a young age and progressing over time, Kois gives most of her credit to her original pitching and hitting coach, Ron Desimone.
"He is easily my biggest supporter," Kois said. "I've gone to lessons with him since I was eight and I learned everything I know from him."
Kois had no hesitation in naming her role model, Mackenzie Griman, a four-year Varsity Softball player who now plays for Butler University.
"Because she plays at such a high level," Kois said of why she looks up to Griman. "I got the chance to play with her for two years and I'm a better player because of it."
Kois has high expectations for both Volleyball and Softball.
"My goals for both sports include making All-State for the rest of my high school career," Kois said. "More importantly, my team goal is to win a state championship."
Kois is a member of Penn's Student-Athlete Leadership Council.
Her words of advice to any upcoming high school athletes are, "Cherish the relationships you make with teammates, because they're gone before you know it."