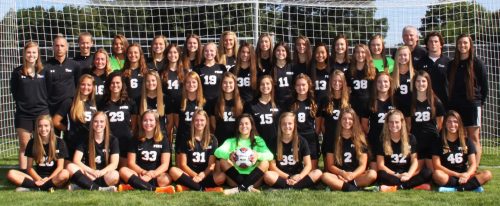 No. 9-ranked Penn shut out Elkhart Central, 2-0, on senior night on Tuesday, Oct. 1.
Seniors Brooke Fuller and Ashlyn Johnson scored early goals off of assists from Grace Szklarek.
Seniors Izzy Costa and Abbie Clay shared the shutout in goal.
Penn's next game comes in the first round of sectionals against Concord. The game will be at Penn and is scheduled to take place on Tuesday, Oct. 8 at 5 p.m.