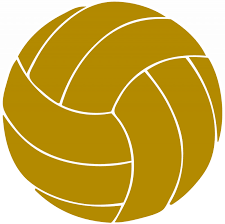 No. 5-ranked Penn remained unbeaten in Northern Indiana Conference volleyball action with a 25-11, 25-10, 25-11 victory against Glenn on Thursday, Sept. 29.
Italia Fields led the Kingsmen with 9 kills.
Maria Schwindaman contributed 6 kills.
Naomi Willis has 20 assists.
Rachel Hickey had 10 digs.
Penn is 23-2. The Kingsmen host South Bend St. Joseph on Tuesday at 7 p.m. in a clash of NIC frontrunners.
Penn's Junior Varsity posted a 25-11, 25-21 victory against the Glenn JV.
Ryleigh Langwell paced the Kingsmen JV with 14 digs and 3 aces.
Ali Hickey had 3 aces and 7 assists.
Bella Phillips had 4 kills.
The Kingsmen JV is 20-2.
Penn scored a 25-11, 25-9 victory in Freshmen Volleyball play.
Penn JV is now 20-2.
Ali Moore had 3 aces.
Tricia Buckey had 5 kills.
Mariyah Brown had 4 kills.
Mikaela Schramski had 35 assists.