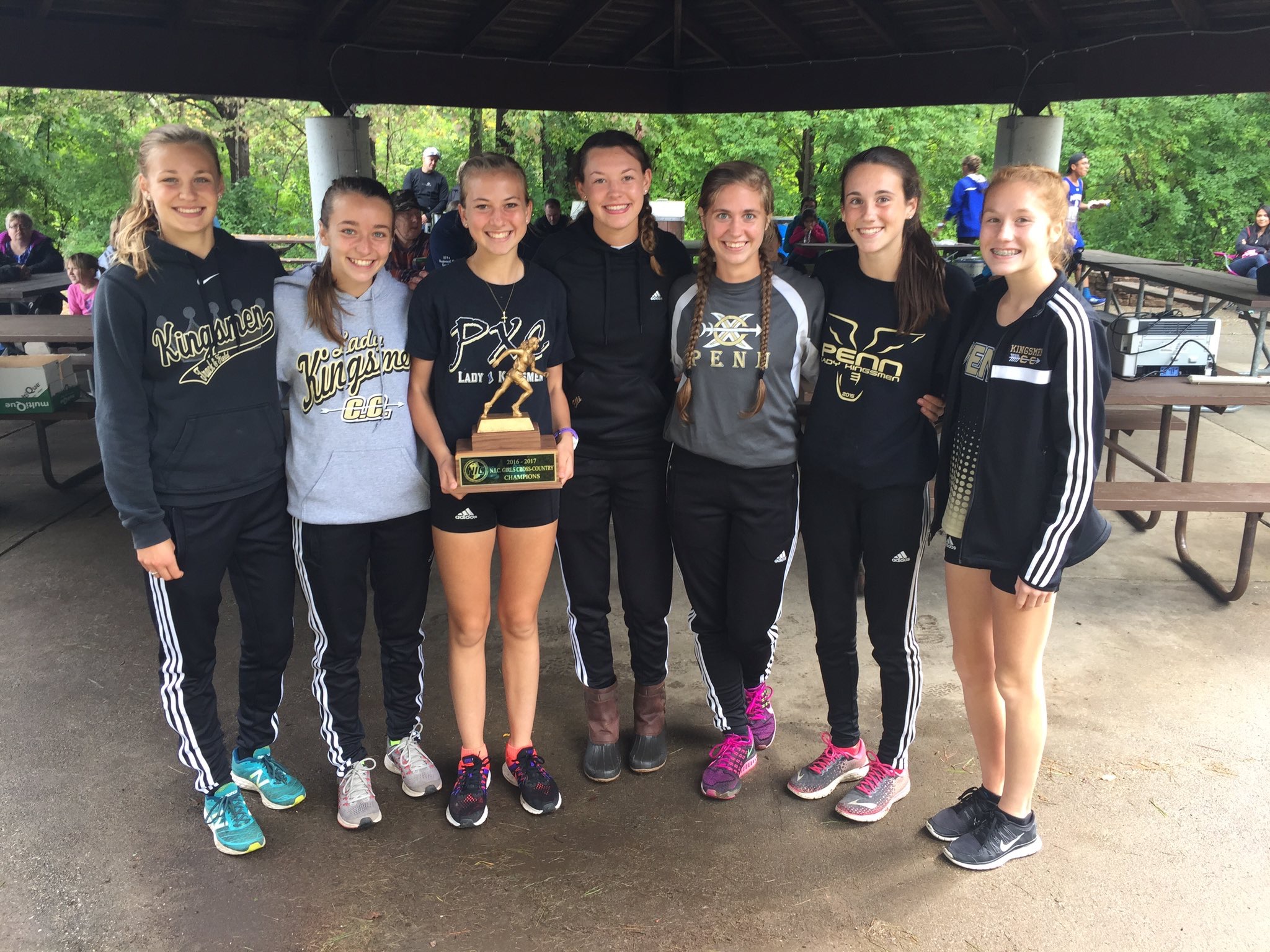 Penn outran the Northern Indiana Conference pack, placing six runners in the Top 10 as the Kingsmen claimed the league title with a score of 25. South Bend Adams was a distance second in the 13-team meet with 75 points.
Penn's Lauren Frank crossed the finish line first, claiming the NIC individual crown in 19:30.426.
Ellie Jankowski placed second in 19:45.866.
Emma Jankowski finished fifth in 20:13.276, and then it was Hannah Selis (eighth, 20:28.556), Elli Mott (ninth, 20:34.503; Riley Keppler (10th, 20:47.086), and Stella Dimarzio (13th, 20:57.206).
Penn won the JV meet.
Sybil Kurian placed first in 21:15.076.
Other Kingsmen runners were Aislynn Alkire (second, 21:39.520), Ashlyn Johnson (21:48.463), Alex Blosser (fourth, 22:57.526), Paige Barnes (fifth, 23:18.153), Anne Loughran (sixth, 23:24.496), and Gwynyth Gates (ninth, 23:45.106).