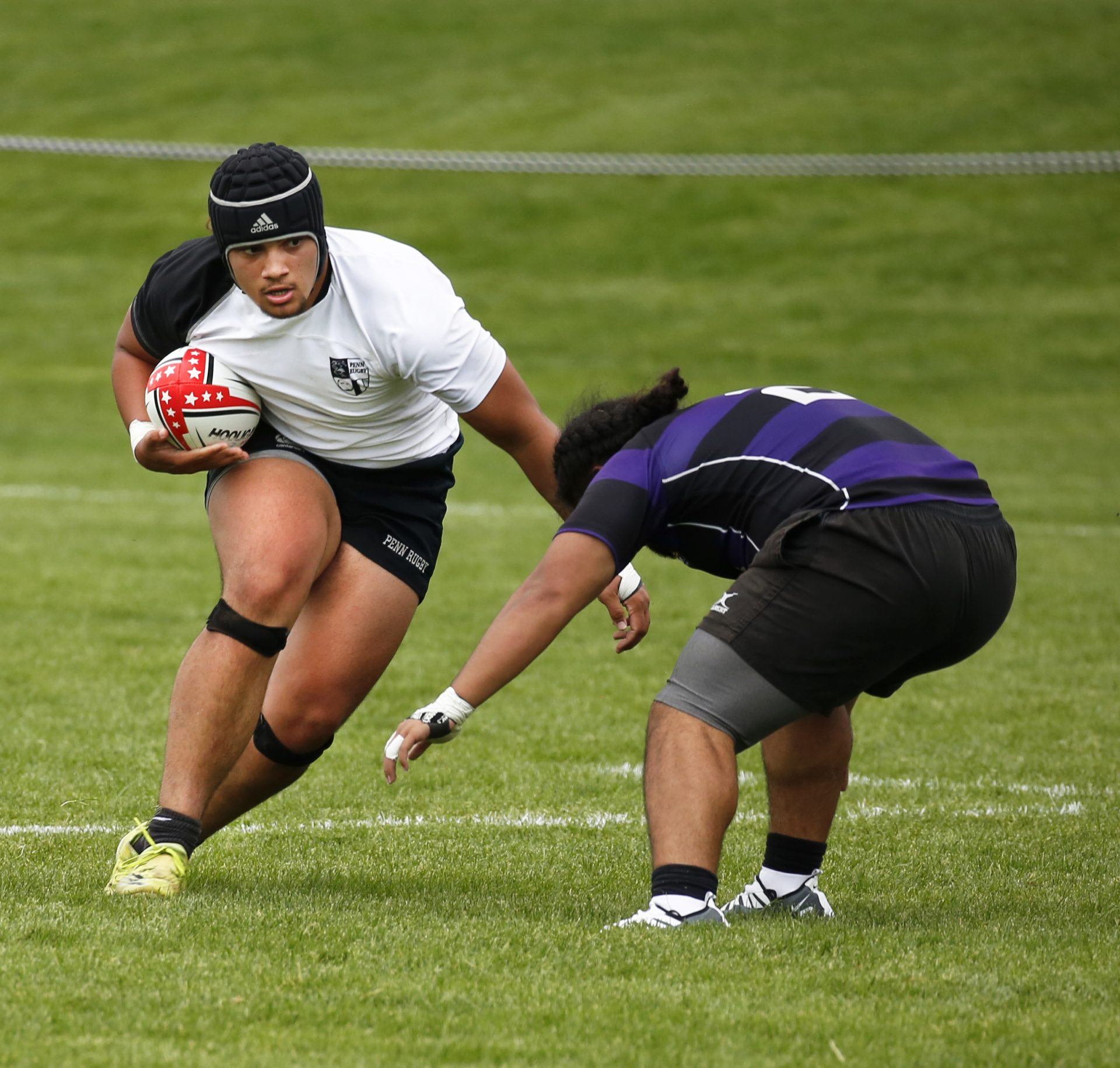 Penn High School's Rugby Team rolled past Carmel, 15-0, on Saturday, April 15.
Penn started off strong in the first half, dominating and controlling the field. The Kingsmen marched their way down to the opposing 22-meter line and Junior Anel Hadzemesic gave an amazing offload to Senior Wallace Kennach who charged in for a try.
On the very next kickoff, the ball traveled right into Junior Vincent Horner's hands and he dodged his way through defenders and put up another five.
Afterward, Carmel picked up their pace and capitalized on Penn's offensive mistakes. However, Penn's defense was too strong and held them back until the half.
Senior Sam Sullivan, Senior Wallace Kennach, Senior Eli Lupa, Senior Carson Reed, and Junior Vincent Horner were some key players on defense, always putting pressure on Carmel's offense and causing mistakes. The whole team made a valiant effort in their defensive play.
At the start of the second half, Penn lost one of their players due to an injury and had to adjust positions to fit with the new roster. However, this did not put a stop to the constant pressure on defense from Penn on Carmel's defense. Penn was able to prevent a try and make a goal-line stand against Carmel. From Penn's offensive side, there were great and long runs that made them able to secure a scrum near the opposing try zone.
Senior Wallace Kennach made a great pick-&-go from the scrum and put another down for 5. Penn still held strong afterward and prevented all chances of a score for Carmel leading to the final score being 15-0 and a great shutout game for Penn.