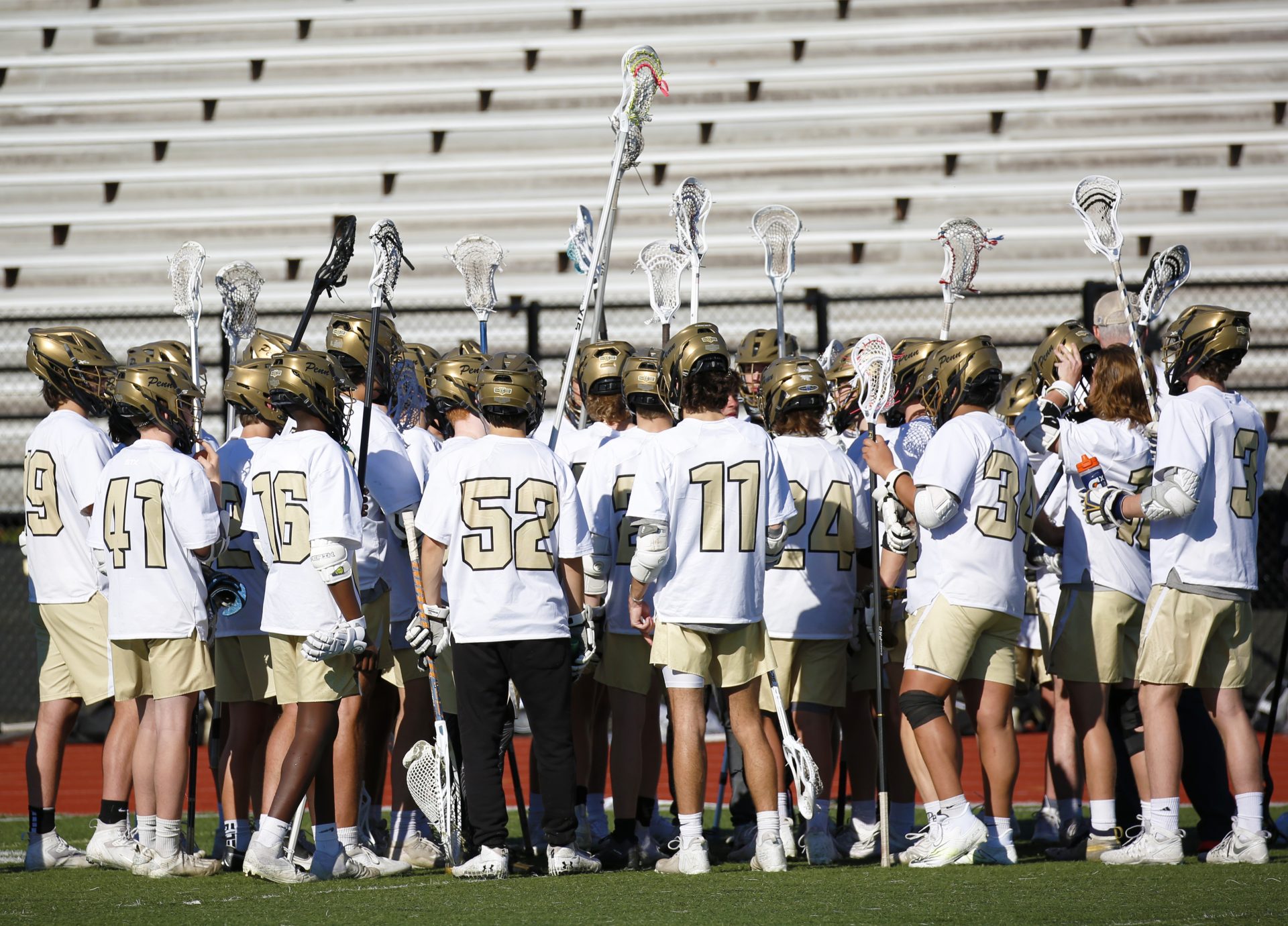 Tommy Powlus scored four goals and the Penn Boys Lacrosse Team defeated the South Bend Bears, 7-3.
The Bears led after the first quarter, but Powlus scored three goals in the second quarter to rally the Kingsmen. Penn went on to maintain the upperhand and lock up the victory. Brooks Clark scored two goals and Nolan Strefling scored one goal.
Pat Lautaru had a good game in net with eight saves.