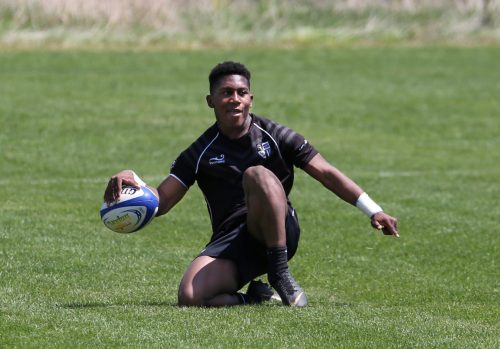 Penn's Rugby Team split a pair of games in the season-opening weekend at the Lindenwood University Tournament on Saturday, March 7, and Sunday, March 8.
St. Thomas Aquinas defeated Penn 13-10. Over the last weekend of March 7th and 8th, the Penn Rugby team ventured down to Lindenwood University to play in a tournament against St. Thomas Aquinas (KC) and the KC Blues.
Penn played for territory in the Saints half through the kicks of Dominic House, while defensive and offensive line outs were won and well contested by second-rower Sam Williams. Quick hands from the backline saw Evan Lowe cross the line for Penn's first try in the right corner.
Alex Kennach powered over the line in the second half in the right corner, taking Penn to a 10-0 lead. Aquinas came back to score two tries with the wind in its favor. Penn was tenacious in defense with the likes of  Brenden Toombs, Devon Ritchie, Alex Kennach and Blake Knepple making monstrous tackles, but it was unfortunately not enough.
On Sunday, Penn defeated the K.C. Blues, 22-10.
Penn struck early thanks to speedster Pat Maclin, assisted by Dominic House. Brenden Toombs then took the score to 10-0 with a solo effort after a strong Alex Kennach carry. Afonso then saw an opening and darted more than 40 yards to score a solo try right before the first-half whistle. Patrick Maclin scored a great try after he caught the ball and ran a runaway try, securing the game.