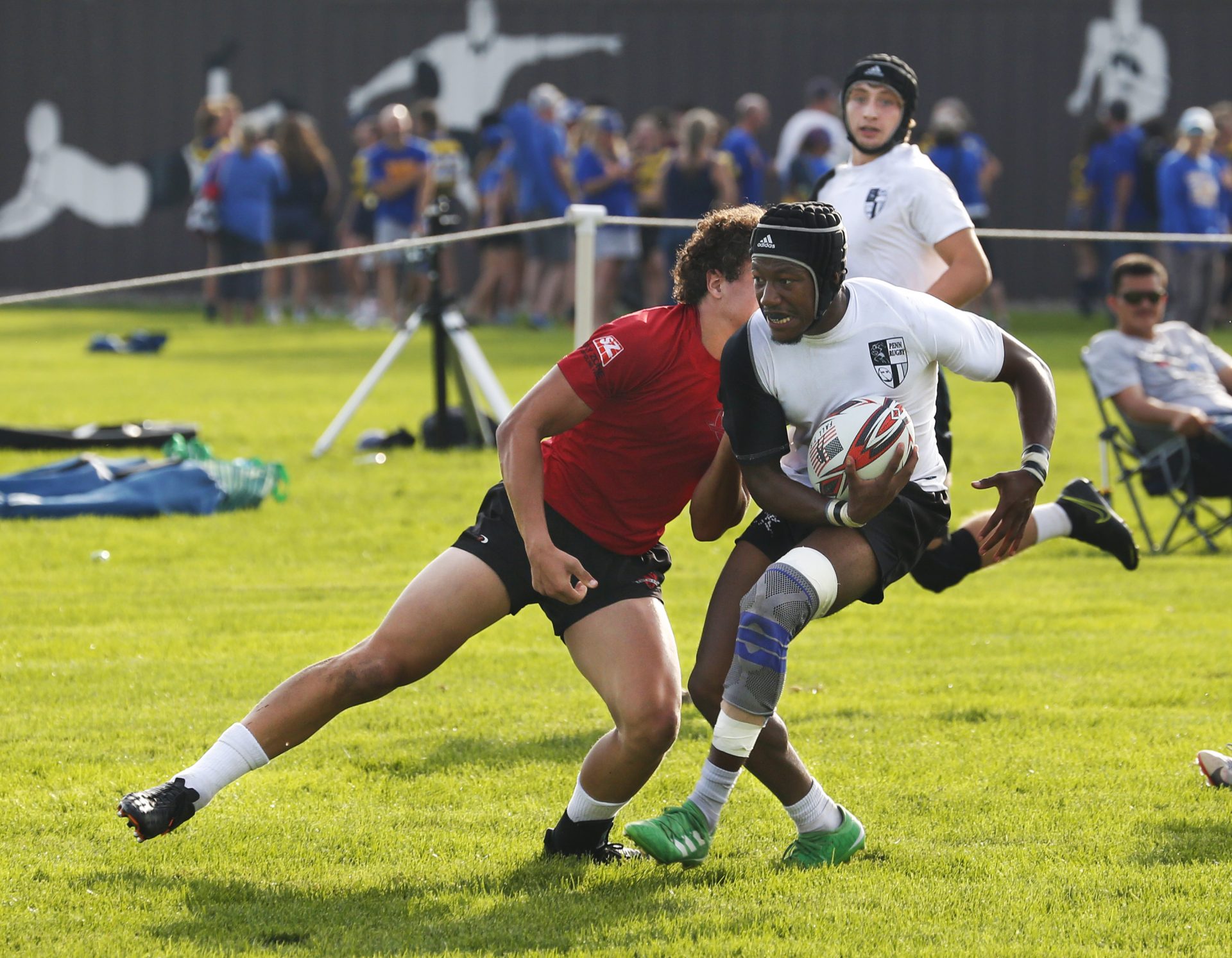 Reported by Caden Riffel and Trent Reppert
The Carmel Greyhounds visited the Moose Rugby Grounds to challenge the Kingsmen on Saturday, April 16.
Penn ran away with the victory, 36-0. With Carmel winning state in 2021, the Kingsmen had a good fight against the reigning champs. 
The Kingsmen started the game with punching the ball down field with senior Evan Lowe scoring his second try of the season. Junior Wallace Kennach plowed through the Carmel defense to put the Kingsmen ahead 10-0. Junior Carson Reed continued the Kingsmen hot streak before the half ended by running in his first try of the season.
The Kingsmen came out of the second half looking to put more pressure on the Greyhounds by keeping them out of the Penn side of the field to complete the shut out. Senior Saeed Kiruu had an impressive first game back after dealing with an injury. He contributed with kicks that pushed the Greyhounds back for the Kingsmen to stop them downfield. Carson Reed earned his second try of the game by punishing the Carmel defense, while Wallace Kennach also earned his second try of the game. Junior Sam Sullivan completed the Kingsmen shutout by scoring the final try of the game on a good push to the tryzone.
Senior Andrew Phillips kicked 3 conversions. 
Penn's JV completed the day for the Kingsmen beating Carmel JV 28-10. Eli Lupa scored two tries, Vincent Horner scored one, and Rory Redding scored one.