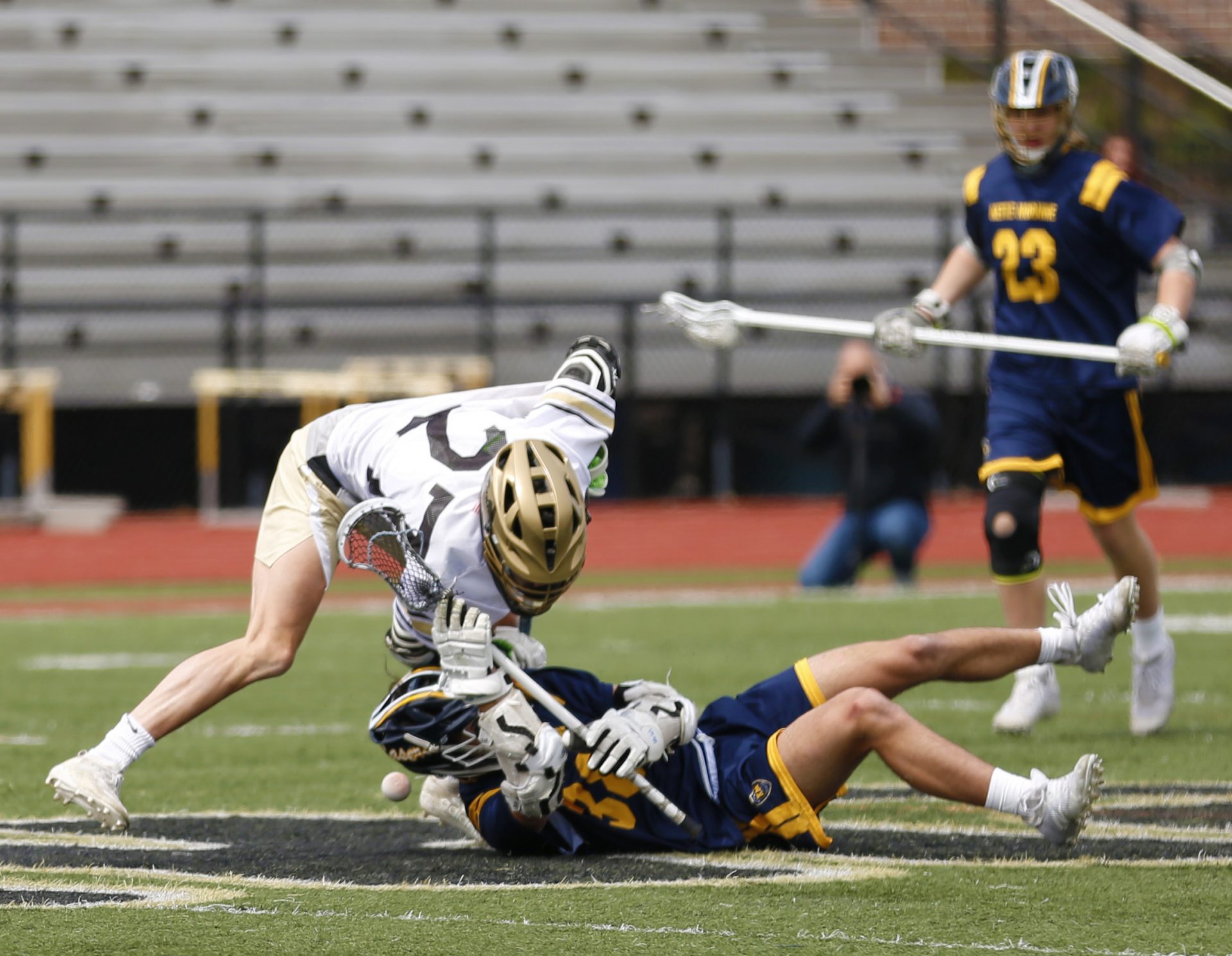 By RYAN CLOONAN
The Penn Boys Lacrosse Team dulled the LaPorte Slicers' sharpness in a 17-2 win.
Goals coming from 11 different players showed the strength in depth of the Penn roster.
Dean Henderson, Will Hunter, Tommy Powlus, Ben Petty, Nolan Strefling and Nate Morlan scored two goals each.
Grant Mallery, Cameron Stuckey, Tommy Limberopoulos, Clay Pica and Henry Gillin each scored one goal.
Kyle Hnatusko with four blocked shots and Patrick Lataru in goal led the relentless defense.