Hockey: Penn beats Lakeshore/St. Joseph in Shootout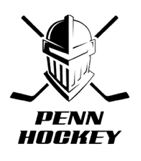 The Penn hockey team defeated Lakeshore/St. Joseph, 5-4, in a shootout.
Jacob Renbarger tallied two goals, while Avery Rivard and Riley Planey each put in one goal during regulation.
Ethan Matthews scored the winning goal in the shootout.
Avery Brown recorded the win and made 21 saves.