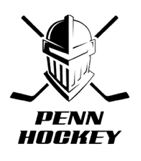 The Penn Kingsmen Hockey Team took on the Lake Central Indians in its season opener and earned a hard-fought 2-0 victory.
Jacob Renbarger scored the first goal for the Kingsmen with assists from Keenan Donze and Phillip Matous.
Aidan O'Connell scored the second and game-winning goal for the Kingsmen, assisted by Ricky Chapple.
Freshman goalie Lucas Cocquyt had an outstanding 29-save performance for his first win of his career.