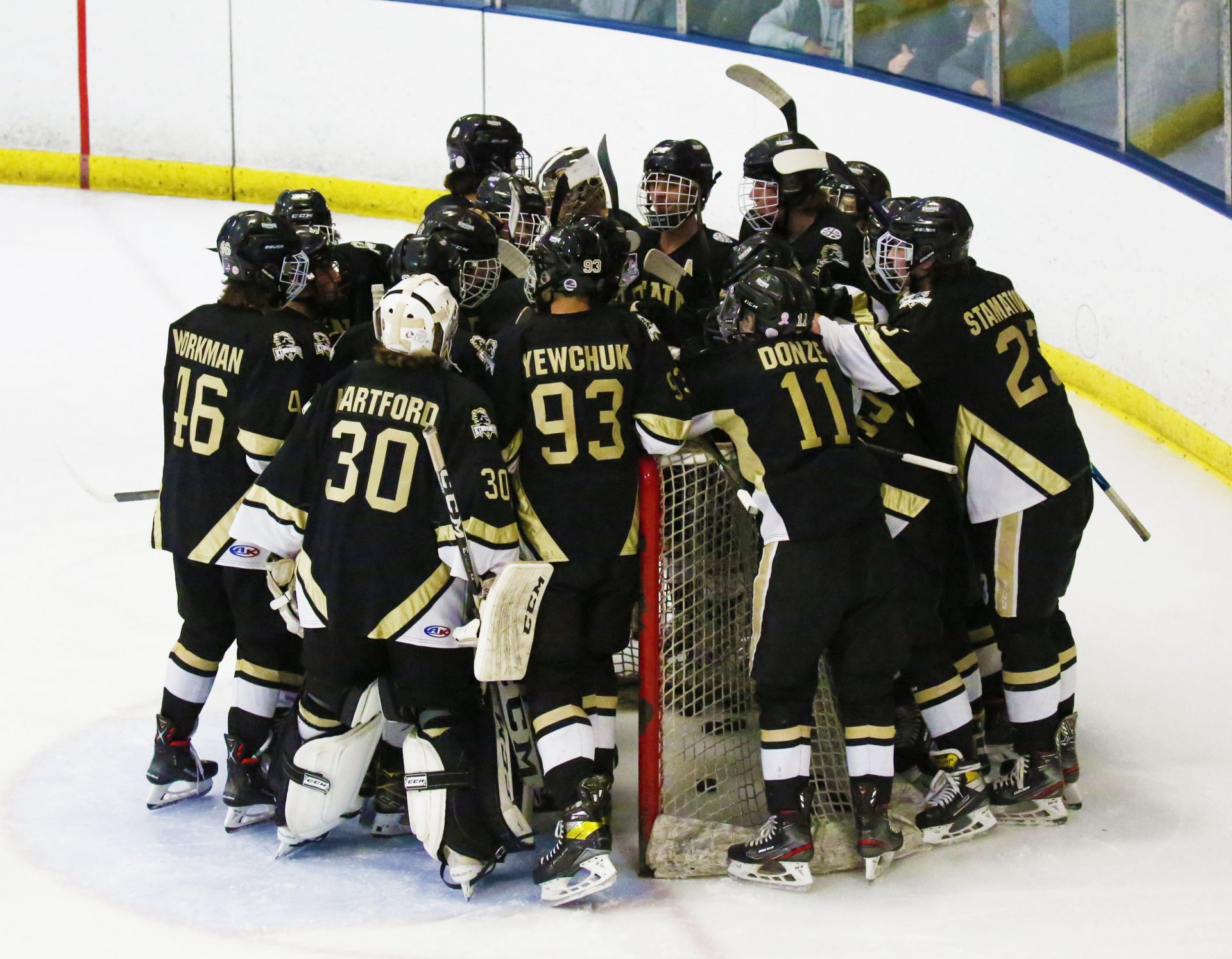 The Kingsmen Varsity Hockey Team fought hard in the 3-A state tournament but fell short of claiming a title. The boys started the tournament off with a win against Carmel 2-1, with Joel Cocquyt being the hero in OT. The Kingsmen then played Lake Central and lost a hard fought game, 4-2.
With the tournament being double-elimination up until Sunday, in semi-finals, there was still a shot. Penn rematched with Carmel, again getting a 2-1 win in OT.
The Kingsmen battled in the semifinals against Hammond Bishop Noll, but lost, 3-2.
Unfortunately for the Kingsmen, that was the end of the season, with a good run in the city and state tournament. The boys showed great perseverance and next-play mindset the whole year. It was a good year all around for Penn Hockey as a whole.