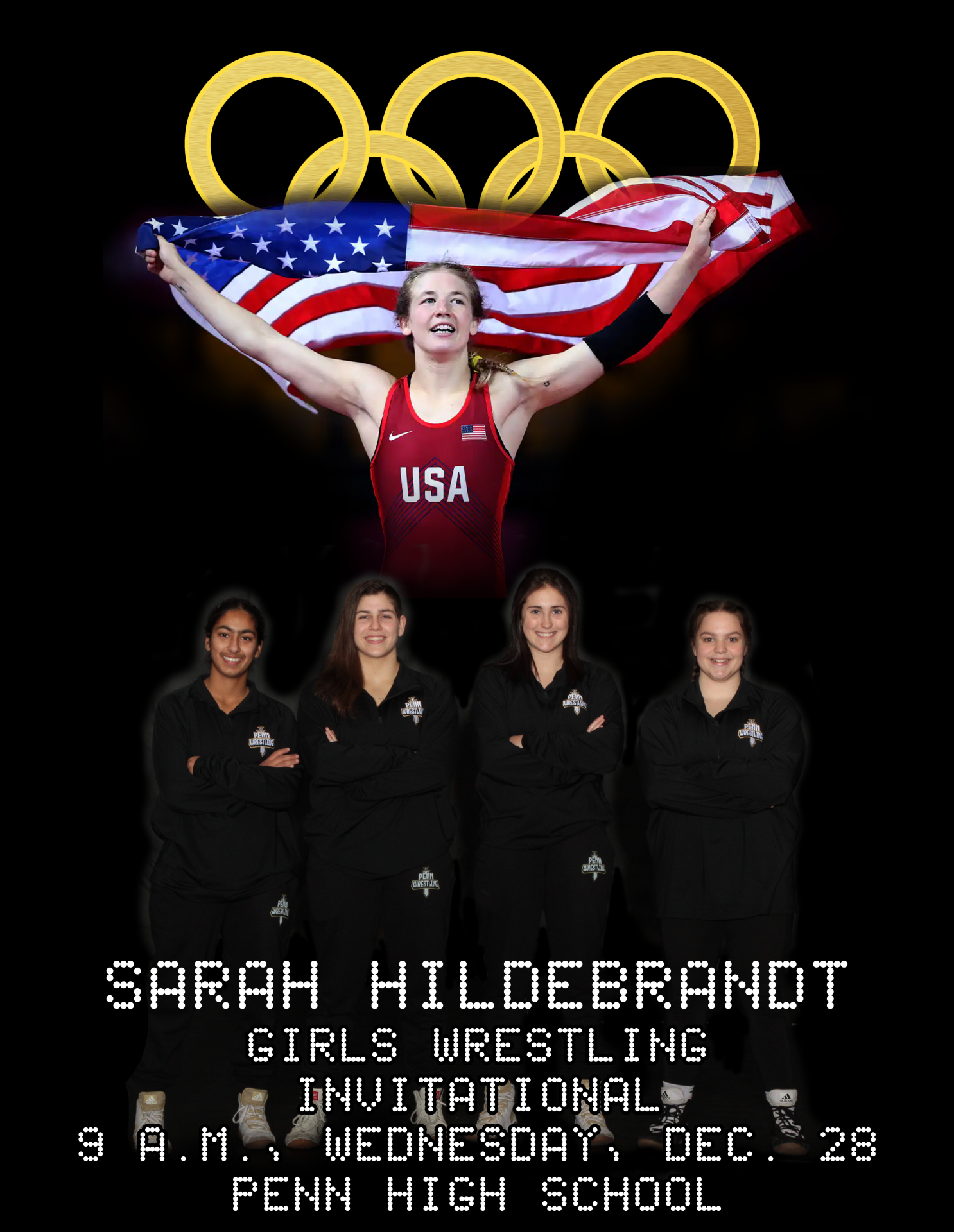 By MORGAN XOURIS
As winter break approaches Penn High School, the Girl's Wrestling team will be at school, fighting for another trophy for their school.
On Wednesday, December 28, 2022 Penn Girl's Wrestling is hosting the first Sarah Hildebrandt Invitational. This tournament will begin at 9:15 a.m. in Penn's Main Arena.
Penn Graduate Sarah Hildebrandt was a Bronze Medalist for Team USA at the 2021 Olympics.
A total of 40 teams are currently signed up, and more are still joining.
Competing teams include: Penn, Andrean, Angola, Belmont, Benton Central, Boone Grove, Bremen, Central Noble, Chesterton, Clinton Prairie, Columbia City, Concord, Cowan, Crown Point, East Noble, Eastern, Elkhart, Fort Wayne North Side, Greenfield Central, Highland, Hobart, Illiana Christian, Indian Creek, Lafayette Jeff, Lake Central, Lakeland, LaPorte, Manchester, Marian, Mishawaka, NorthWood, Portage, Rensselaer Central, Rochester, South Bend Adams, South Bend Riley, South Bend Washington, Taylor, Wabash, Warsaw, and Wawasee.
Wrestlers for the tournament are expected to get about four matches each, with a maximum of five matches per wrestler.
The tickets for the tournament will be sold at $8 each, being good for all sessions. 
Come out to support Girls Wrestling team on December 28 @ 9:15 a.m.