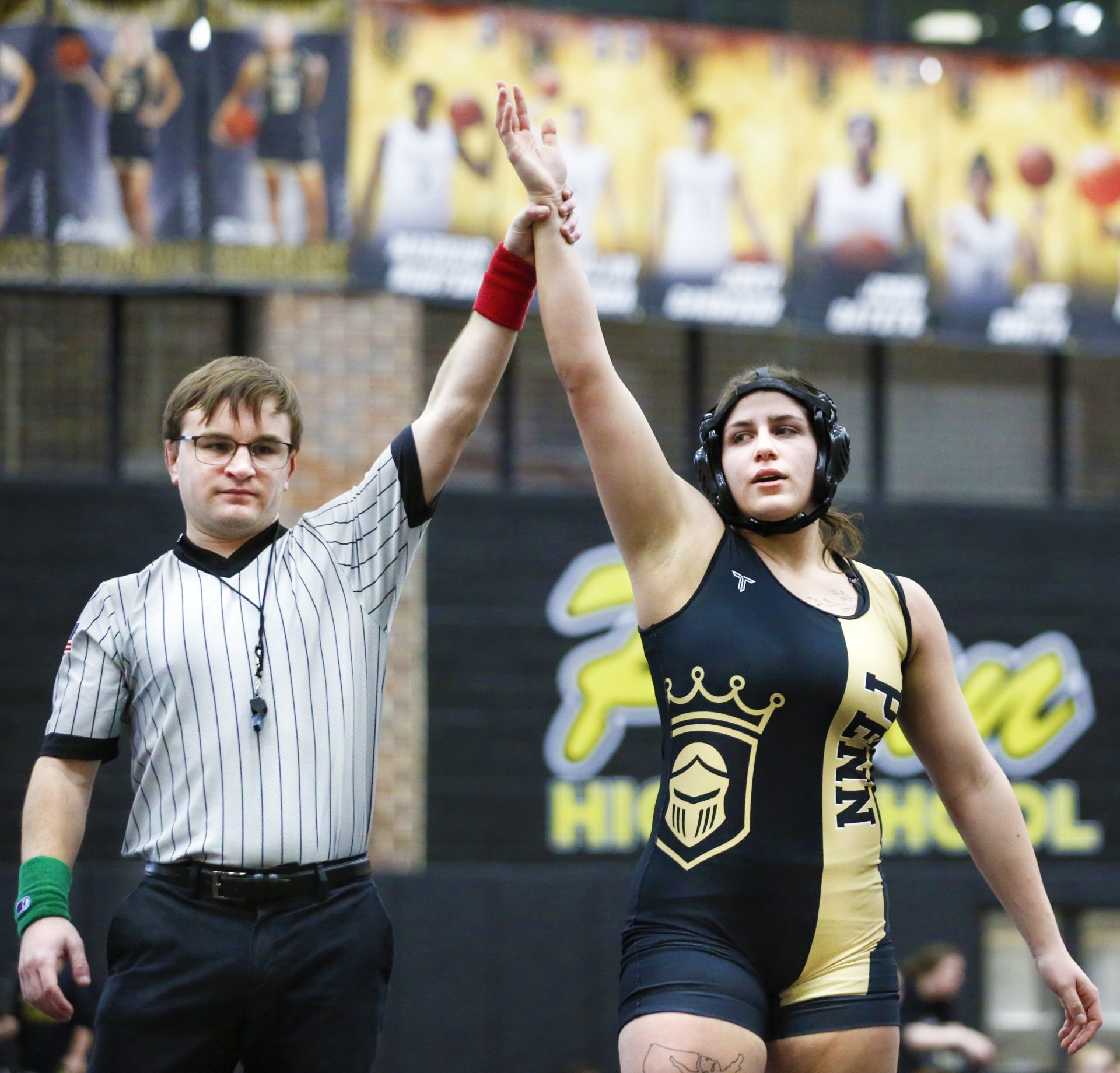 Penn won the inaugural Sarah Hildebrandt Invitational team title.
A Photo Gallery is posted below.
The Kingsmen earned 203 points. Columbia City placed second with 118 points. Merrillville and Tri-County tied for third with 105 points, and East Noble was fifth with 104 points.
Mackenzie Konanz (170) and Gabbie Safeukui Noubissi (195) won individual championships for the Kingsmen.
Placing for Penn:
106: Daphne Pavinca 6th
113: McKenna Arndt 4th
132B: Heidi Selis 1st
132A: Heidi Selis 2nd
138: Haylee Selis 1st
138: Haylee Selis 2nd
145: Morgan Xouris 6th
145: Sophie Atwood 2nd
152: Madison Raper 4th, Janiah Juarez 8th
160: Morgan Mendlikowski 3rd
170: Mackenzie Konanz 1st
182: Madison Hazeltine 2nd, Nunu Helepa 3rd
195: Gabby Safeukui 1st, Giuliana Reed 3rd, Aliyah Daugherty 7th
220: Jezel Guerrero 3rd