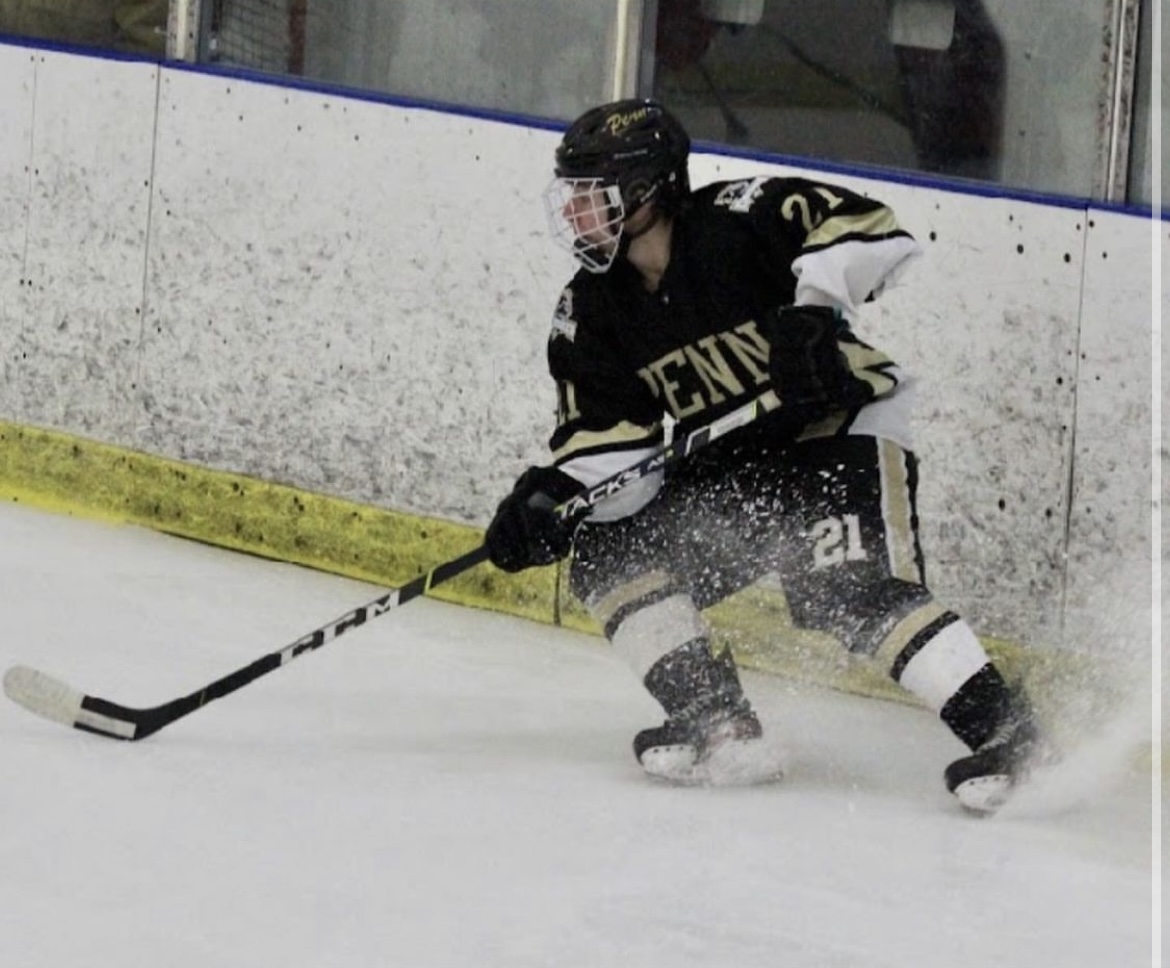 Joel Cocquyt is an outstanding sophomore hockey player for the Penn Kingsmen. 
Who has been your biggest supporter, and how?
"My oldest brother Kyle has been my biggest supporter, he has taught me everything I know about hockey and he keeps my competitive drive up."
What is your favorite moment with your team, why?
"My favorite moment with my team has been winning city. We were the underdogs by a mile and we came back from the loser bracket to win it all."
When did you start playing hockey, and why did you?
"I started playing when I was three and it wasn't really my choice, but I'm glad they made me."
How has hockey impacted your life?
"Hockey has had a great impact on my life. To be honest it runs my life and my family and has turned teammates into family."
What is your biggest goal to achieve this year?
"My biggest goal this year is to be first team all conference to win state."