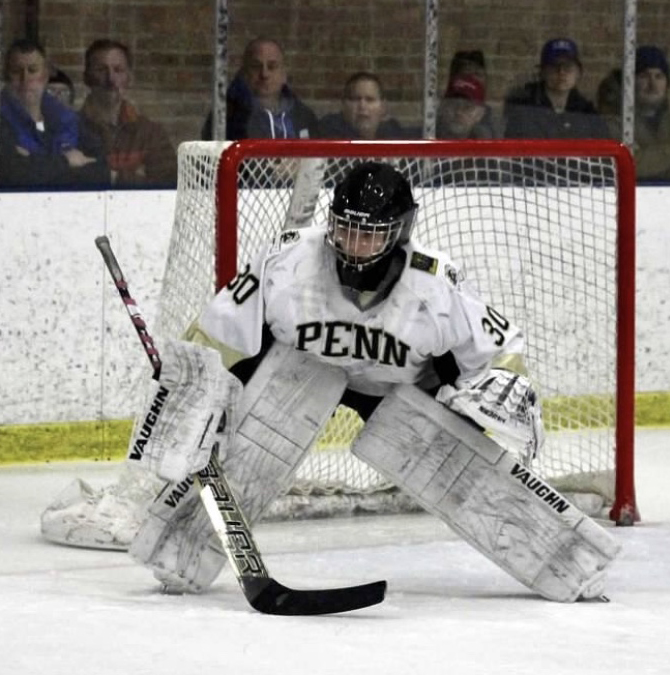 Avery Brown is a Sophomore at Penn High School who is a goalie for the Kingsmen Varsity Hockey Team. Brown and the Kingsmen will play in the Nationals in April.
What's your favorite thing about Penn hockey?: My teammates and the friendships.
How long have you been playing goalie?: I've been playing goalie for eight years. I started when I was eight years old.
What's it like starting as a sophomore: It's awesome, I have a great group of defenders who really help me out and I learned a lot from my goalie partner last season who was a senior last year and he really helped me get ready to be able to start this year.
How do you react when the crowd is super loud: I enjoy when the crowd is super loud and into the game, especially when the students come to the game. It makes it a lot more fun and  exciting for us.
What's the best advice you have received from your coach?:  Winning is everything.
What's your favorite post-game meal: Panda Express.
What do you do to tone out the crowd: I just try to ignore it and focus on the game.
Favorite hockey player: Tuukka Rask.
Favorite food: Cheeseburger.
Favorite NHL team: Detroit Red Wings.