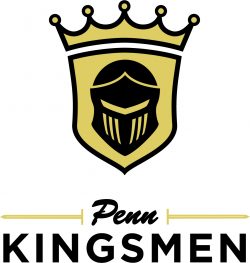 The Boys Cross Country team traveled to compete in the New Haven Invitational on Saturday, Sept. 28, 2019. The team had a fifth-place finish with a score of 175. The Kingsmen trailed Homestead (62), Bloomington South (68), Columbus North (72), and Goshen (132).
Penn Sophomore Mariano Retzloff came in 15th with a time of 16:31. Carter Kaser finished in 21st at a time of 16:43. Other significant contributors to the team's score were Ben Boardley, placing 41st with a time of 17:06, and Jason Juarez in 48th with a finish time of 17:14.
There were no team results available for the Boys Junior Varsity team. Nathan Laneman was the first runner for the Kingsmen. He placed 30th with a time of 19:18. Brayden Mammolenti came in 40th with a time of 19:37 and Matt Chapple ran the course in a time of 19:47 and finished in 47th.