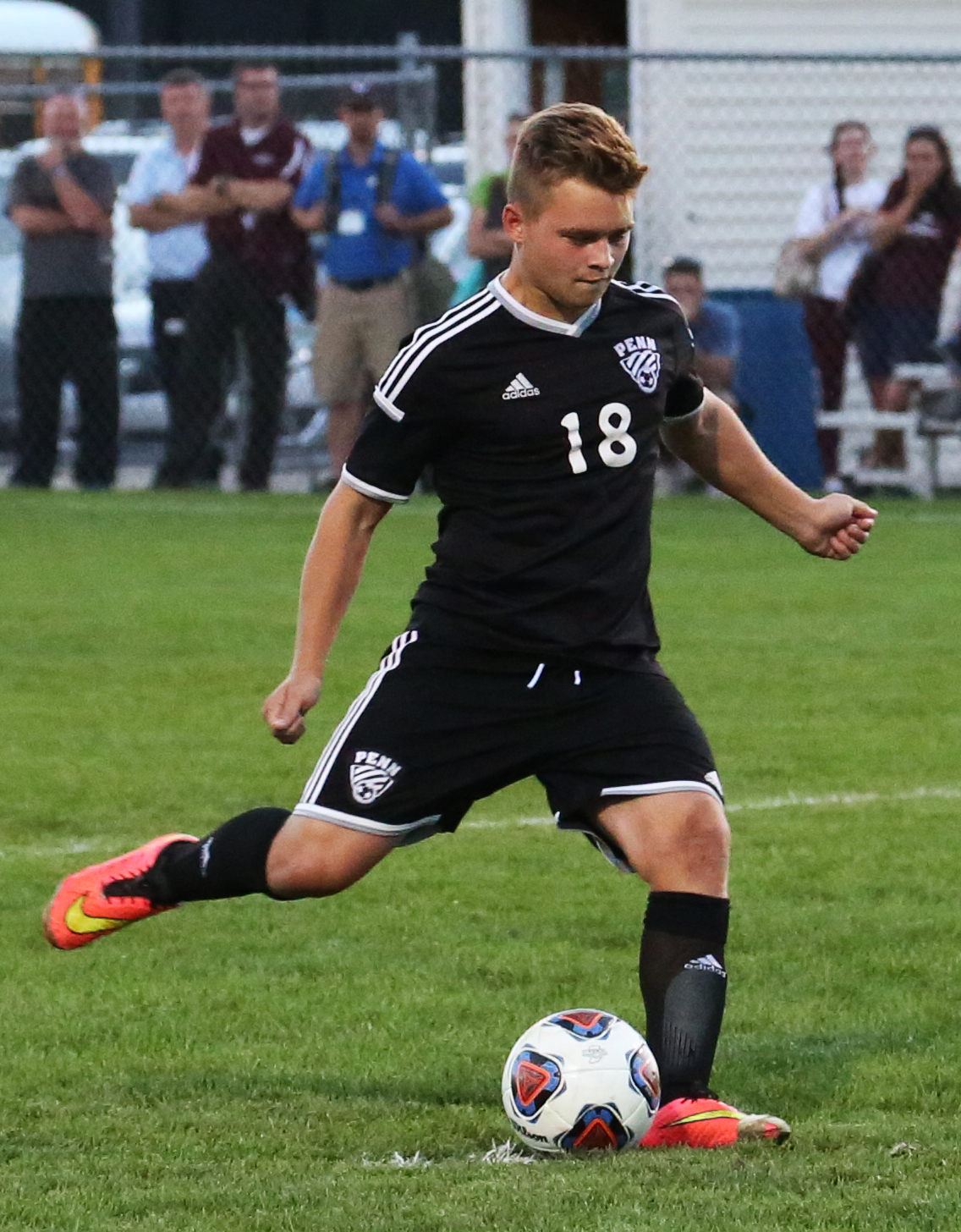 Penn High's Boys Soccer team stunned No. 1 Class 2-A Marian, 1-0, in Northern Indiana Conference action on Tuesday, Sept. 24 ,2019.
Aleksander Pruszynski scored early first half for the Kingsmen off a pass from Collin Stahl.
Nate Blosser earned the shutout in goal.
"Alek's first touch was a little strong, but he battled with the center back to get in behind their line and tucked in a nice shot, sliding to meet the ball, to the lower left corner of the goal from about 12 yards out," Penn Boys Soccer Head Coach Kyle Zaber said.
"I think this victory, in conjunction with the two previous wins, helps to provide momentum heading into a very tough two weeks for us (6 games in less than 14 days)," Zaber said. "I don't believe yesterday was our best game of the season; however, it showed our players we grind out a victory and really dig deep when needed.
"I also hope this game serves to boost Nate Blosser's confidence in goal," Zaber continued. "He made TREMENDOUS saves without which we would not have won. He really showed what he is capable of and a goalkeeper's performance can really impact the game and his teammates. I think it is safe to say he was man of the match for his efforts in goal."
Penn player David Ross was also looking at the victory as an impact win.
"This gives us some breathing room to operate and play together," Ross said after the victory. "It gives us confidence.
"This was a big win," Ross continued. "I'm proud of our team to accomplish a win against the No. 1 team in the state."