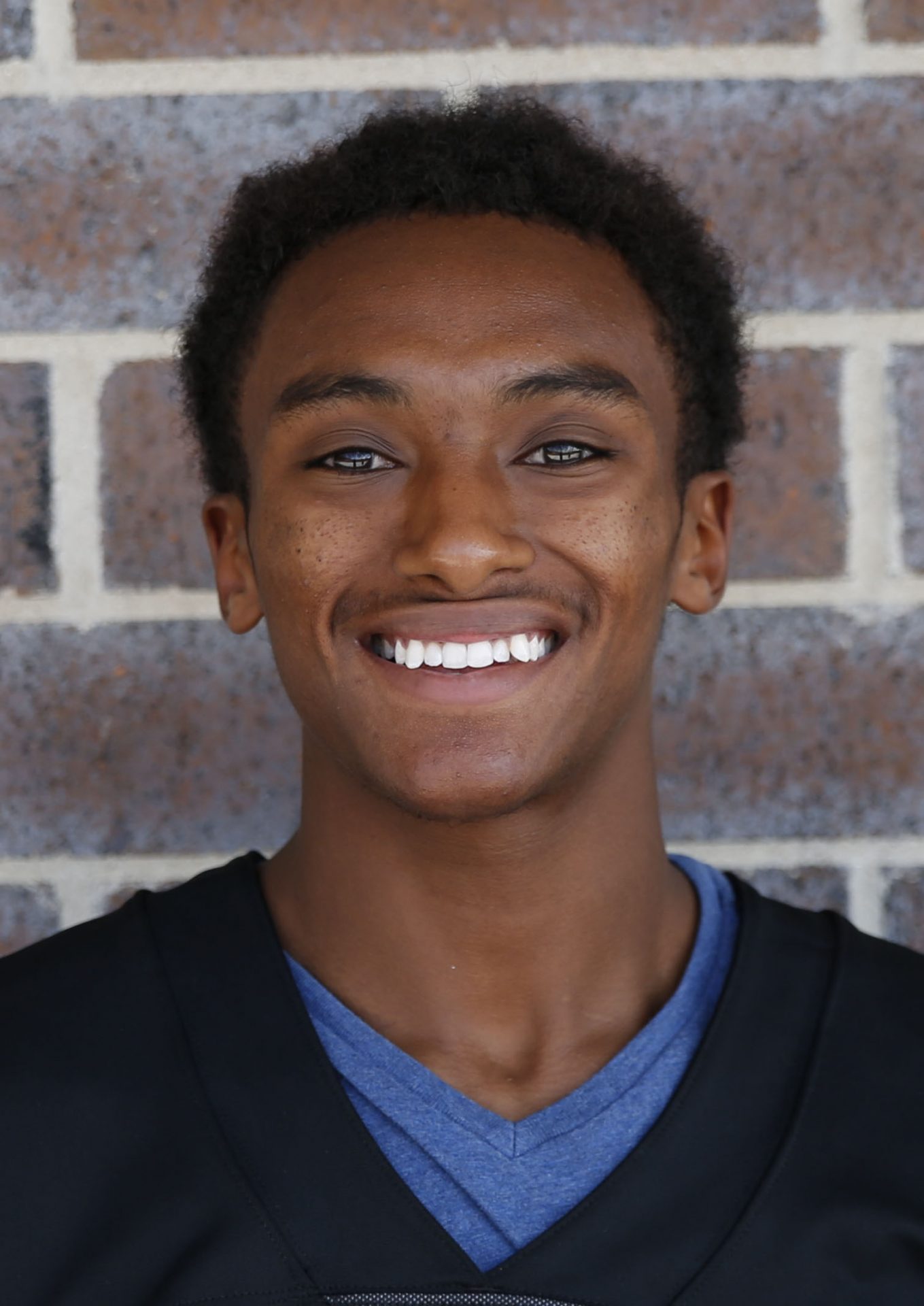 Athlete name: Alec Hardrict
Sports: Football, track, rugby.
Graduation year: 2022
Position: Running back, corner, slot, returner
Height: 5-8
Weight: 145
Combine results: Bench:205  Front Squat: 265  Hang Clean: 185  40-Yard Dash: 4.6  Pro Agility: 4.2  Broad Jump 8-10  Vertical Leap: 36.5.
Statistics: 1344 All Purpose Yards, 144 Rushing Attempts, 851 Rushing Yards, 5.9 Yards a Carry, 7 Receptions for 204 Yards, 17 Touchdowns through 10 Games
Honors/accomplishments (athletic and academic): Football Sectional champs, Football NIC Champs, 40-yard record-holder, vertical jump record-holder, All-American Rugby, All-American Rugby player, NIC fastest sprinter.
Extra-Curricular activities/Service projects: Volunteer @ Bluegrass festival, and volunteer @ Penn Youth Football camp
Head coach/email: Cory Yeoman (football) cyeoman@phm.k12.in.us, Chad Wetzel (track) cwetzel@phm.k12.in.us, Bart Bottorff (rugby) BBottorff@premierprint.com 
Coach's quote: "Alec is an explosive talent at running back and kick returning. He possesses great speed and vision. Alec has been an outstanding captain for us this season. He's a warrior" – Cory Yeoman.