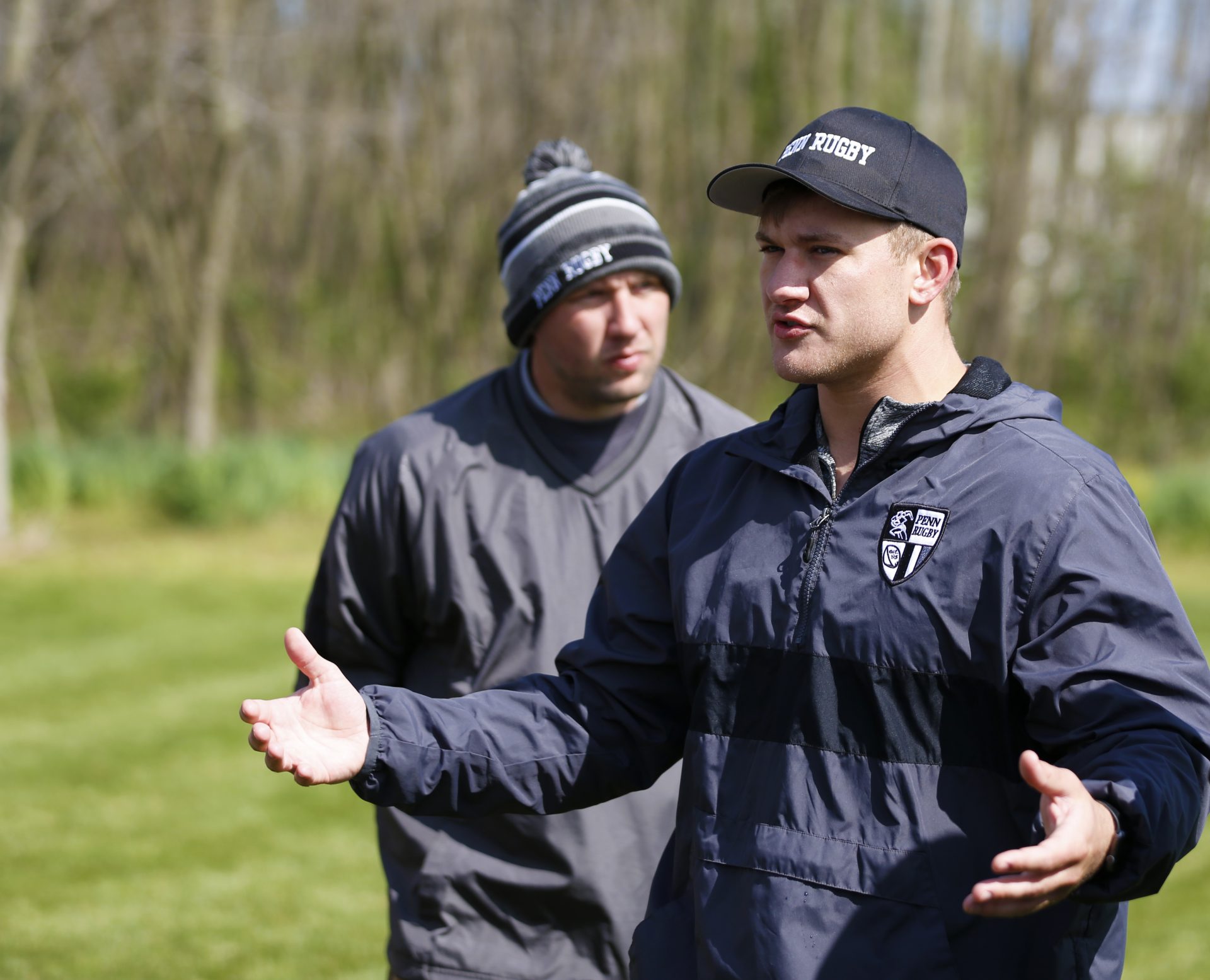 Explain your playing career for rugby (high school seasons, playing in college, traveling the world for rugby): My rugby career started my junior year at Penn. I was recruited by some of my upperclassmen friends who had been playing rugby at Penn since their freshman seasons. I started at Wing in 15s for the spring season of 2013. I was invited to the USA High School All-American camp the following winter, which led to being selected for the USA u17s 7s team in Las Vegas. After we won the Las Vegas 7s tournament, I went on to compete in the Rosslyn Park 7s tournament in London, England. I started at Fly Half my senior season at Penn until transitioning to Fullback for Nationals after tearing my bicep. After graduating, I traveled to Nanjing, China, and competed in the 2014 Youth Olympic Games for the USA 7s team. I went on to play rugby at the University of Arizona for two years. During this period, I played in the Junior World Trophy in Zimbabwe for the USA u20s 15s team and was selected for the CRC 7s Dream Team.  Due to costly out-of-state tuition, I transferred to Indiana University, where I played from 2016 through 2019. At IU Bloomington, I won X2 Big Ten Championships, earned 1st Team All-American in 7s, and played in RugbyTown 7s in Colorado for the USA Collegiate All-Americans. 
How did playing rugby at Penn help you later on in life and what did you learn from playing rugby at Penn?: Playing rugby at Penn helped me build strong communication skills and showed me how important it is to be a team player on and off the pitch. Penn rugby taught me how to deal with adversity in high-stress situations, how to be a strong leader, and helped connect me with countless programs, coaches, and job opportunities. 
You recently came back to Penn to coach. What brought you back to Penn?: What brought me back was the opportunity to give back to Coach Bart (Bottorff) and the program. Additionally, my brother Tanner was always there for me during my career, so it's been a pleasure being able to coach him and all of his buddies who I watched grow up together. 
How has playing rugby helped you today as a coach?: Having played high-level rugby is an immediate advantage as a young coach. It provided me with a deep understanding of the game, and now I'm able to use my experiences and knowledge gained through playing to help coach Penn's athletes.
What do you love the most about coaching at Penn?: I love being able to remain a part of the Penn Rugby Family in a coaching role now that my time as a player has passed.
– Do you have any future plans for coaching?: Yes. I plan to help with Penn's rugby program for as long as I live in South Bend. I also am highly interested in youth rugby development, specifically building our middle school program.