Boys Tennis: Penn defeats Bremen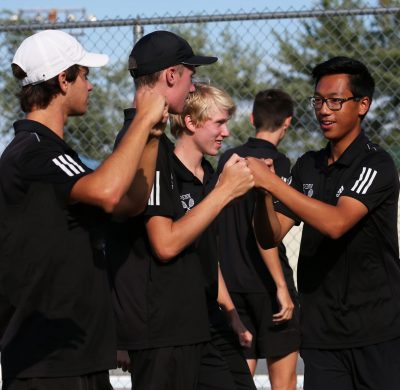 Penn Boys Tennis defeated Bremen, 4-1, in Northern Indiana Conference Crossover action on Tuesday, Sept. 24, 2019. The junior varsity team also beat Bremen, winning 4-0.
For the Kingsmen varsity, Will Thurin won in the No. 1 Singles match, 6-0, 6-0.
Peter Yang won at the No. 3 Singles spot, 6-3, 6-3.
At No. 1 Doubles, Aidan Sucharetza and Jack Dinnon teamed up to win, 6-2, 6-1.
Oliver Hu and Ryan Ludwig won at No. 2 Doubles, 6-3, 6-2.