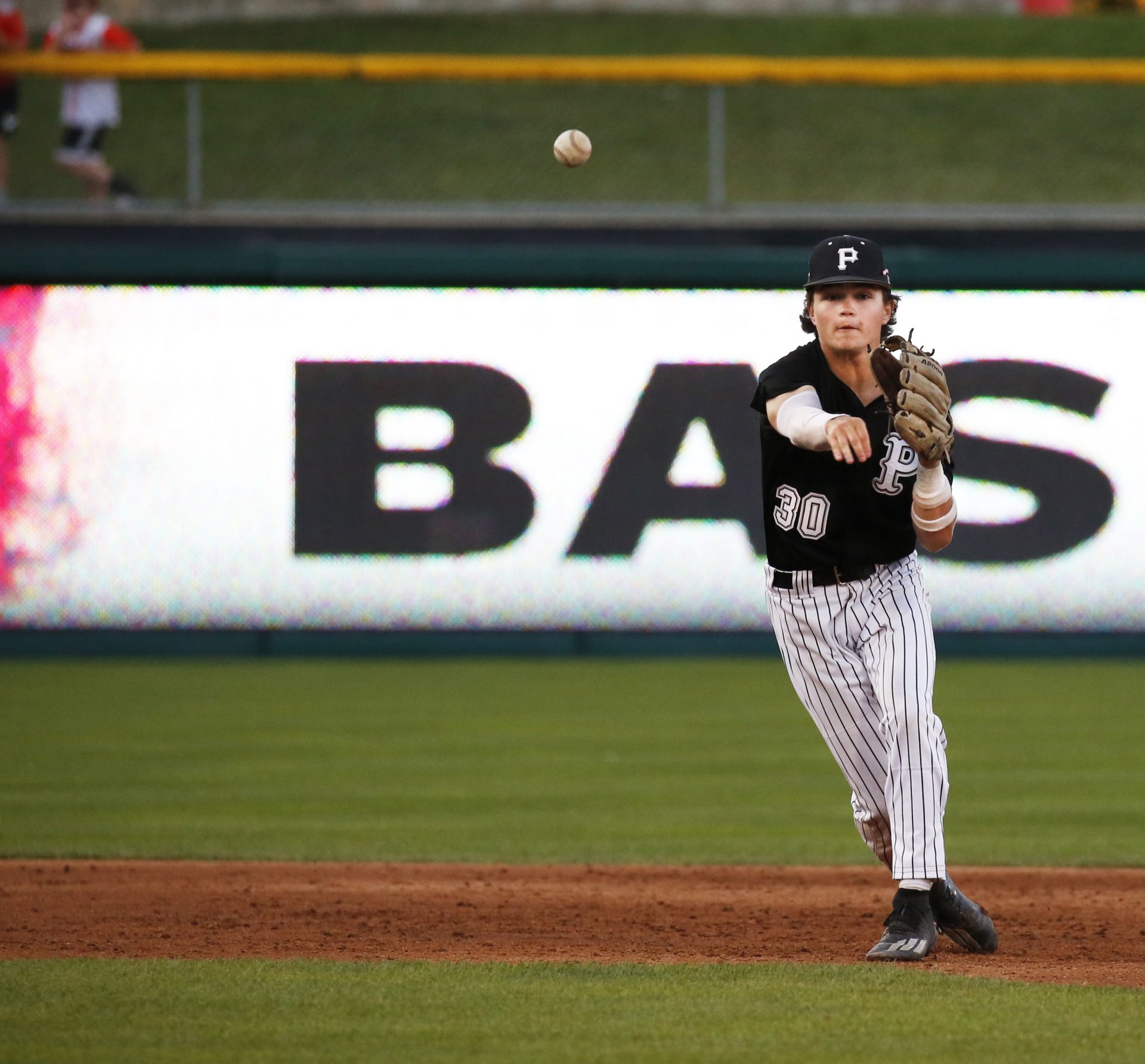 On Monday, May 8 the Kingsmen Varsity Baseball team faced off against South Bend St. Joe in a thriller NIC conference game that went into extra innings and concluded with a Kingsmen loss 6-3.
To start off the game, the Indians of Saint Joe came out hot putting up two runs in the top of the first inning. The Kingsmen later responded in the bottom of the second inning when Sophomore Dawson French hit a sac fly to left field allowing Senior Mason Campbell to tag up and bring a run in for the Kingsmen.
Dawson French has been a great asset for the Kingsmen this season. He stated, "I love being given these opportunities to help my brothers out on the field, especially when the opportunities come in my favor."
To start off the bottom of the third inning, the Kingsmen's leadoff hitter, Cooper Hums, smacked a triple past the center fielder. Next at-bat, Cam Dombrowski hit a double bringing in Hums. Dombrowski later advances to third and scores on an error as Zach Pelletier hammered a hard ground ball at the shortstop.
After the first few innings, the game became a pitcher's duel between the two teams. Western Michigan commit, Adam Lehmann was bringing the heat as he pitched five consecutive scoreless innings for the Kingsmen. Lehmann, whose arm has been prestigious for the Kingsmen these past two years stated, "When I'm on the mound, I only have one job, which is to throw strikes. When I'm throwing strikes, batters will strike out or hit the ball to my teammates, whom I trust to get the out."
Saint Joe maintained control after the Kingsmen gave up a run in the top of the sixth inning. The one run that St. Joe scored allowed them to take the game to extra innings where they'd end up putting up three runs in the top of the eighth inning allowing them to defeat the Kingsmen.
After the loss, Senior Captain Zach Pelletier stated, "We need to get our heads ready for the game. This team that we have right now has so much potential, but if we don't come to play, then the game will most likely not end in our favor."