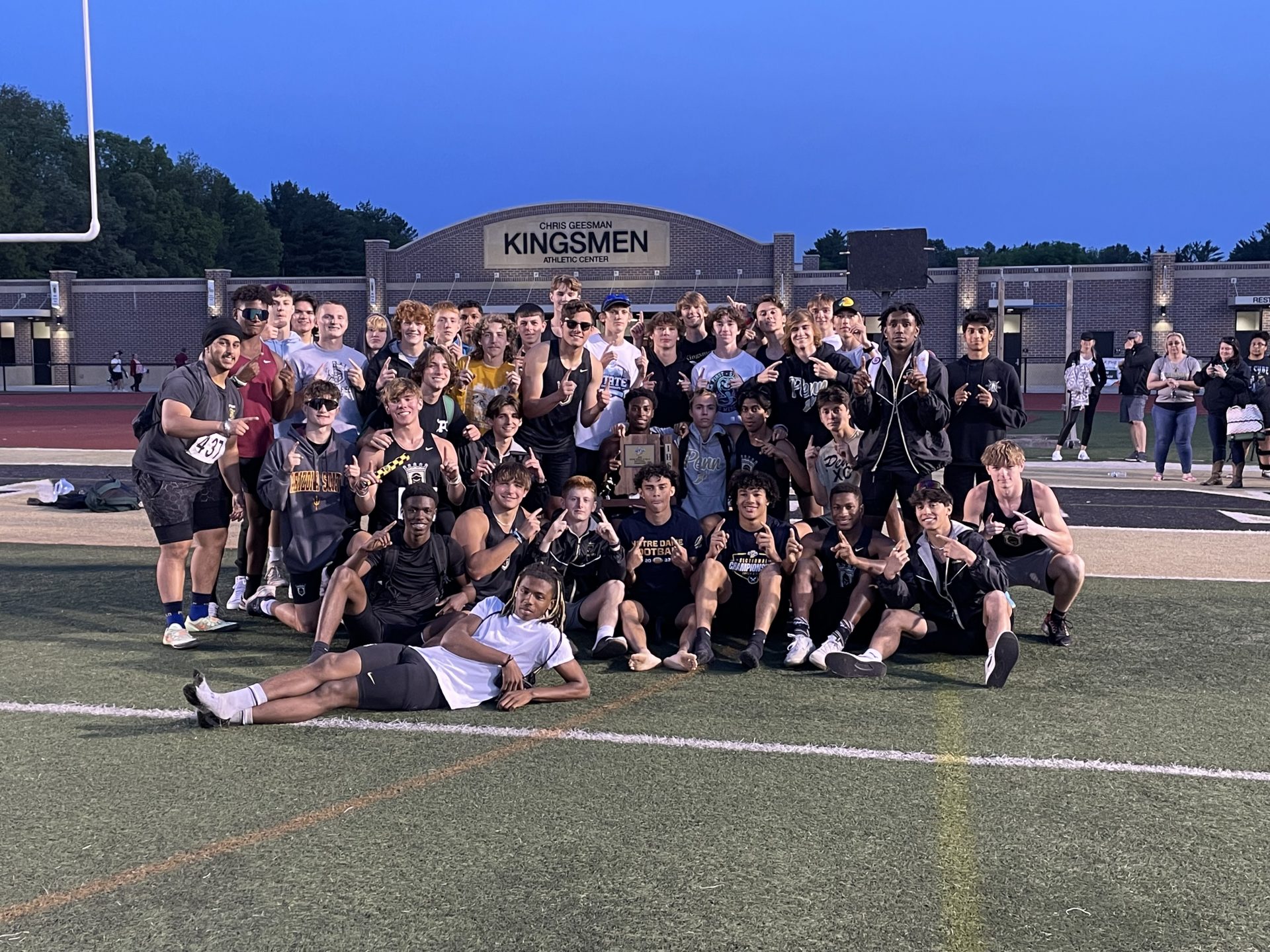 The Penn Boys Track and Field Team dominated the Penn Sectional, taking the team title with 171 points. Mishawaka placed second with 108 points.
Two Blue Ribbons: Kellen Watson, Elijah Coker, D.J. White.
One Blue Ribbon: Brandon Mueller, Josiah Williams, Taylor Bauer, Kohen Turner, V.J. Turna.
PDFs of the Regional Qualifiers and the Sectional results are posted below.