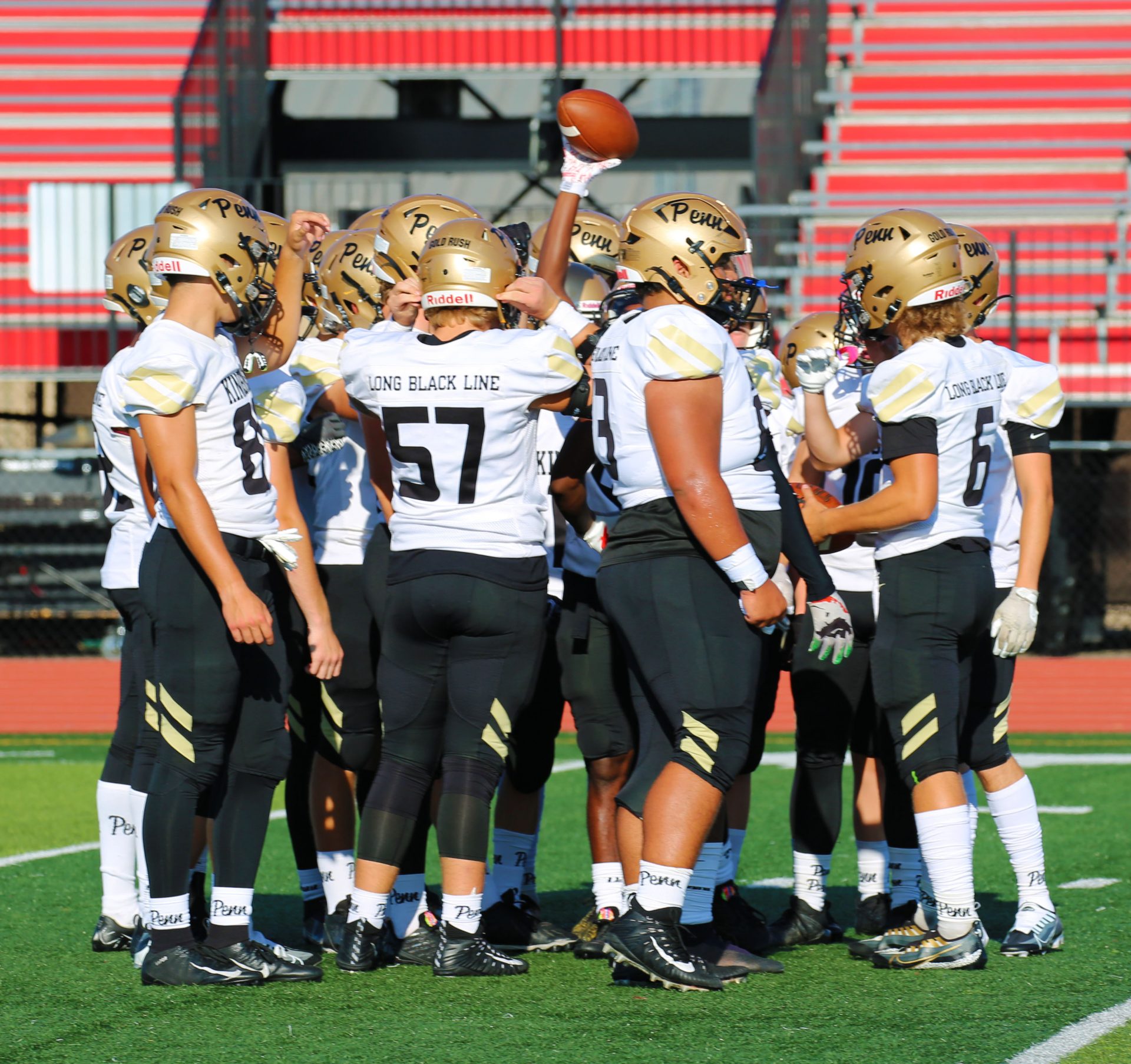 Penn High's JV Football Team took an overpowering win 25-0 over Portage on Saturday.
Penn Quarterback Kellen Watson had a stellar day with touchdowns of his own, a 35-yard run and a 1-yard run.
Running Back Tyler Stuk broke loose for a 37-yard jet to the end zone increasing the lead.
Then Penn's Ross Bodle had a powering red-zone run for a 1 yard touchdown
Penn's defense proved to be strong in Saturday's game with dominance from Evan Whitten contributing 9 tackles
Hunter Steenbeke also took part in some of the action by intercepting a pass off of the Indians ensuring they wouldn't score