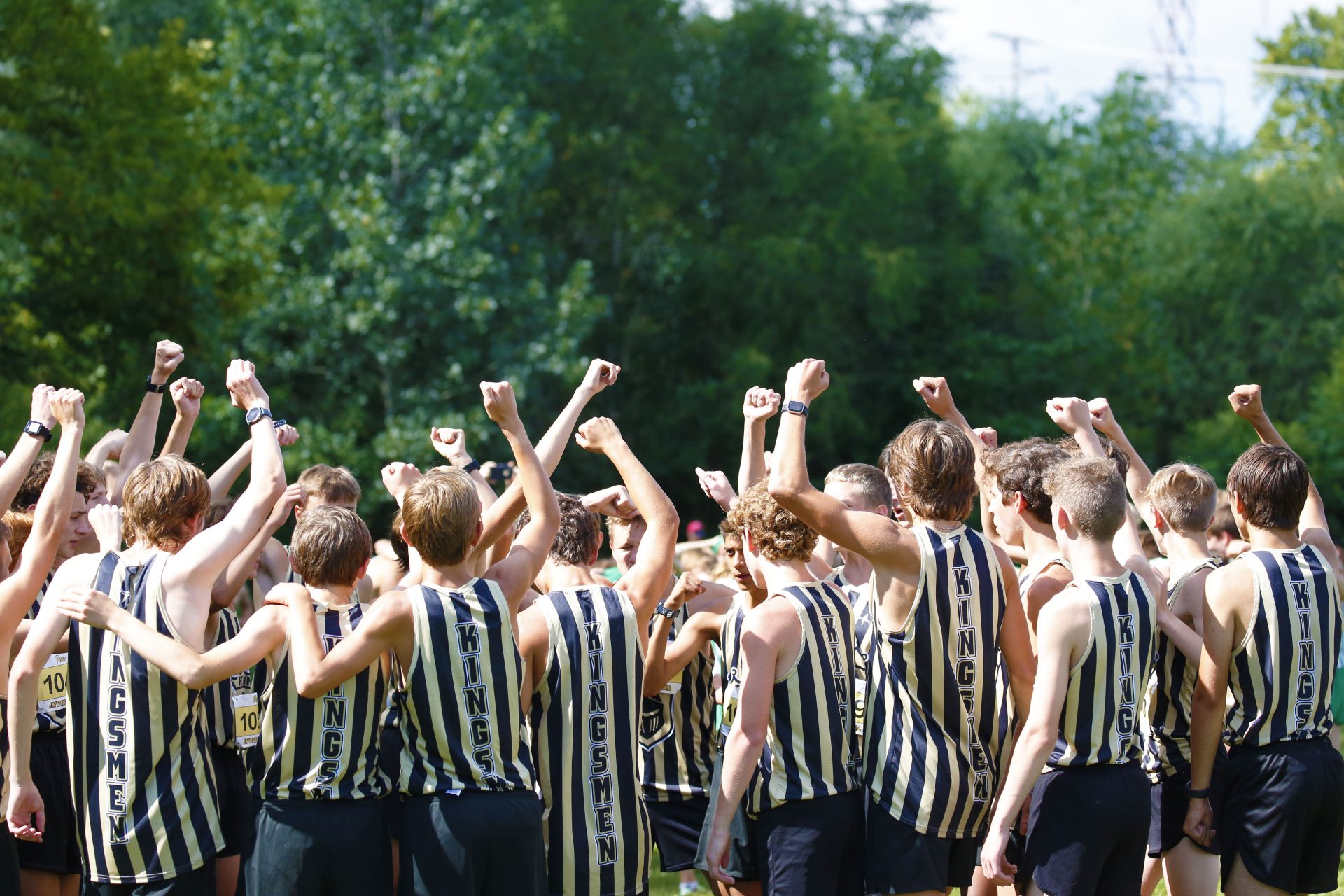 The Penn Boys Cross Country team hosted the Penn Invite in August, taking home 2nd in both the Varsity and Junior Varsity races.

Leading the Kingsmen in the Varsity Race in 9th place was Hudson Kaser, with a time of 17:13.71.

Second for the Kingsmen and in 10th place was Nick Probst, with a time of 17:14.66.

Followed shortly after by 11th place Jack Ryan with a time of 17:17.41 and 14th place Matt Givens with a time of 17:26.14.

Rounding out the scoring spots for the Kingsmen Varsity was 19th place Will Mickelson with a time of 17:35.81.

The Junior Varsity race started out strong with Penn holding 5th, 6th, and 7th place. Aiden Probst with a time of 18:02.79. Elijah Poorman with a time of 18:12.03, and Tyler Rerick with a time of 18:17.62.

Wrapping up the top five for the Kingsmen JV were 12th place Kush Grewel and 14th place Luke Petras with times of 18:42.65 and 19:05.20 respectively.