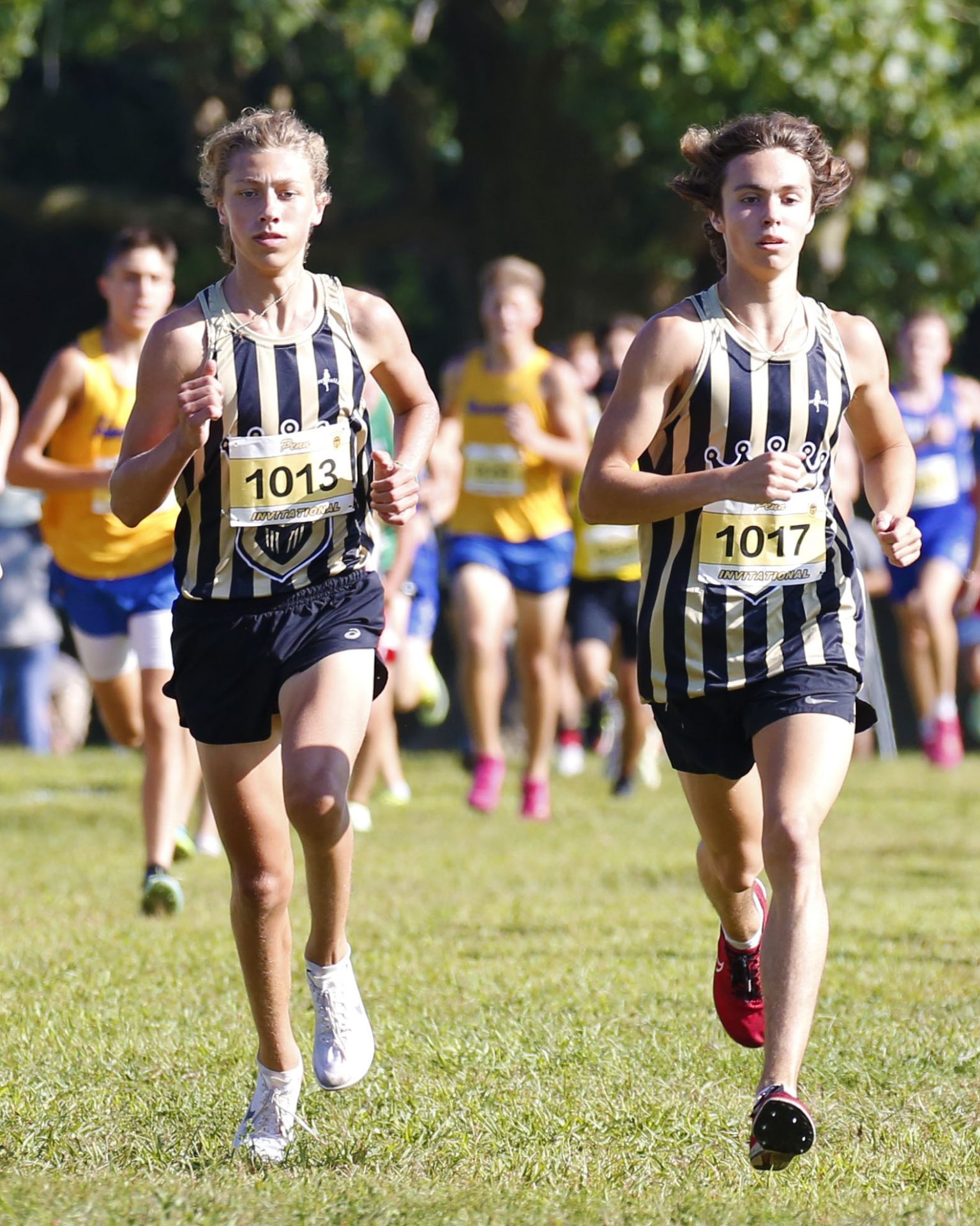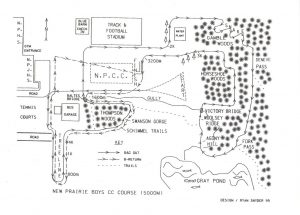 Penn Boys and Girls Cross Country teams will compete in the prestigious New Prairie Invitational on Saturday, Sept. 17, at 11:55 a.m. ET 
55th ANNUAL NEW PRAIRIE 
CROSS COUNTRY INVITATIONAL 
When:  Saturday, Sept. 17 
Where:  New Prairie High School 
Admission:  $6 
SCHEDULE (All times EDT) 
9:10 a.m. – Girls Varsity A 
9:45 a.m. – Boys Varsity A 
10:20 a.m. – Girls Varsity AA 
10:50 a.m. – Boys Varsity AA 
11:20 a.m. – Girls Varsity AAA 
11:50 a.m. – Boys Varsity AAA 
12:20 p.m. – Boys Freshman/Sophomore 
12:55 p.m. – Boys Reserve 
1:20 p.m. – Girls Reserve 
CLASS AAA (Large Schools) 
Adams, Angola (boys), Chesterton, Crown Point, East Noble, Elkhart, Franklin Central, Gary West Side Leadership Academy, Hammond Morton, Harrison (Lafayette), Hobart, Kankakee Valley, Kokomo, Lafayette Jeff, Lake Central, La Porte, Logansport, Lowell, Maconaquah (girls), McCutcheon, Merrillville, Michigan City, Mishawaka, Morgan Township (girls), Munster, New Prairie, Northridge,  PENN, Plymouth, Portage, Riley, Valparaiso, Warsaw. 
CLASS AA (Medium-size Schools) 
Andrean, Angola (girls), Bellmont, Benton Central, Berrien Springs (Mich.), Boone Grove, Bremen, Calumet, Clay, Culver Academies, Eastern (Greentown), Frankfort, Griffith, Hammond Bishop Noll, Hanover Central, Highland, Illiana Christian, Jimtown, John Glenn, Knox,  Maconaquah (boys), Manchester, Marian, Northwestern, Peru, River Forest, SB Saint Joseph, Tippecanoe Valley, Twin Lakes, Rensselaer, Rochester, SB Washington, West Lafayette, Western. 
CLASS A (Small Schools) 
Attica, Beecher (Ill.), Bridgman (Mich.), Buchanan (Mich.), Carroll (Flora), Caston, Clinton Prairie, Delphi, DeMotte Christian, Faith Christian (Lafayette),  Fremont, Fountain Central, Frontier, Gary Lighthouse, Hebron, Kouts, Lafayette Central Catholic, Lake Station, LaLumiere, LaVille, Lewis Cass, Michigan City Marquette, Morgan Township (boys), New Buffalo (Mich.), North Judson, North Miami, North Newton, North White, Oregon-Davis, Pioneer, Rossville, SB Career Academy, South Central (LaPorte), Steel City Academy (Gary), Tri County, Tri-Township (LaCrosse), Trinity, Triton, Victory Christian (Valparaiso), Washington Twp., West Central, Westview, Wheeler, Winamac, Whiting. 
The Pennant's Hudson Kaser interviewed South Bend Tribune Cross Country expert Tim Creason about the meet, regarding as one of the top high school cross country meets in the Midwest.
How many teams/runners?
That number won't be officially determined until right before the meet, because teams are still signing up. But typically, there are about 2,500 runners and between 100 and 105 schools each year. A few schools will only bring a girls team and a few schools will only bring boys. But most bring both. They will come from Indiana, Michigan and Illinois.

What makes New Prairie one of the top meets in the Midwest?
This is the 55th year of the invitational. Another thing is the course. Runners love to run "the snake pit" and "Agony Hill." Third is the fact that this is a semistate course. Teams across northwest and western Indiana want to come run the course where the Northwest semistate will be held. Fourth is the opportunity to run against some of the best teams and runners in the state. Over the years, 14 boys individual state champions have run the New Prairie Invitational. And 9 (nine) girls individual state champs.

What are some unique features and/or challenges of the course?
People know "the snake pit" and "Agony Hill." But there are also the narrow trails through the woods before the mile point, making it tough to pass. Also, the super-long starting line actually intimidates some runners. They freak out when they see all those people down there.

What are course records or who are some of the top runners to compete in this event?
The girls 5,000-meter course record is 17:06.9, set by Ashley Erba of Warsaw in 2012. The boys course record is 15:08.2, set by Izaiah Steury of Angola in 2020. There have been three Foot Locker (now called Eastbay) national champions who competed at the New Prairie Invitational. Mike Fout from LaPorte (2007), Celeste Susnis from Kankakee Valley (1988) and Anna Rohrer from Mishawaka (2012, 2014) were national champs. Ryan York from Hanover Central ran 15:47 and won the Lafayette Harrison Invitational last week. Lilly Zelasko from New Prairie is the best girl runner in northern Indiana. She ran 18:10 last week at Harrison.