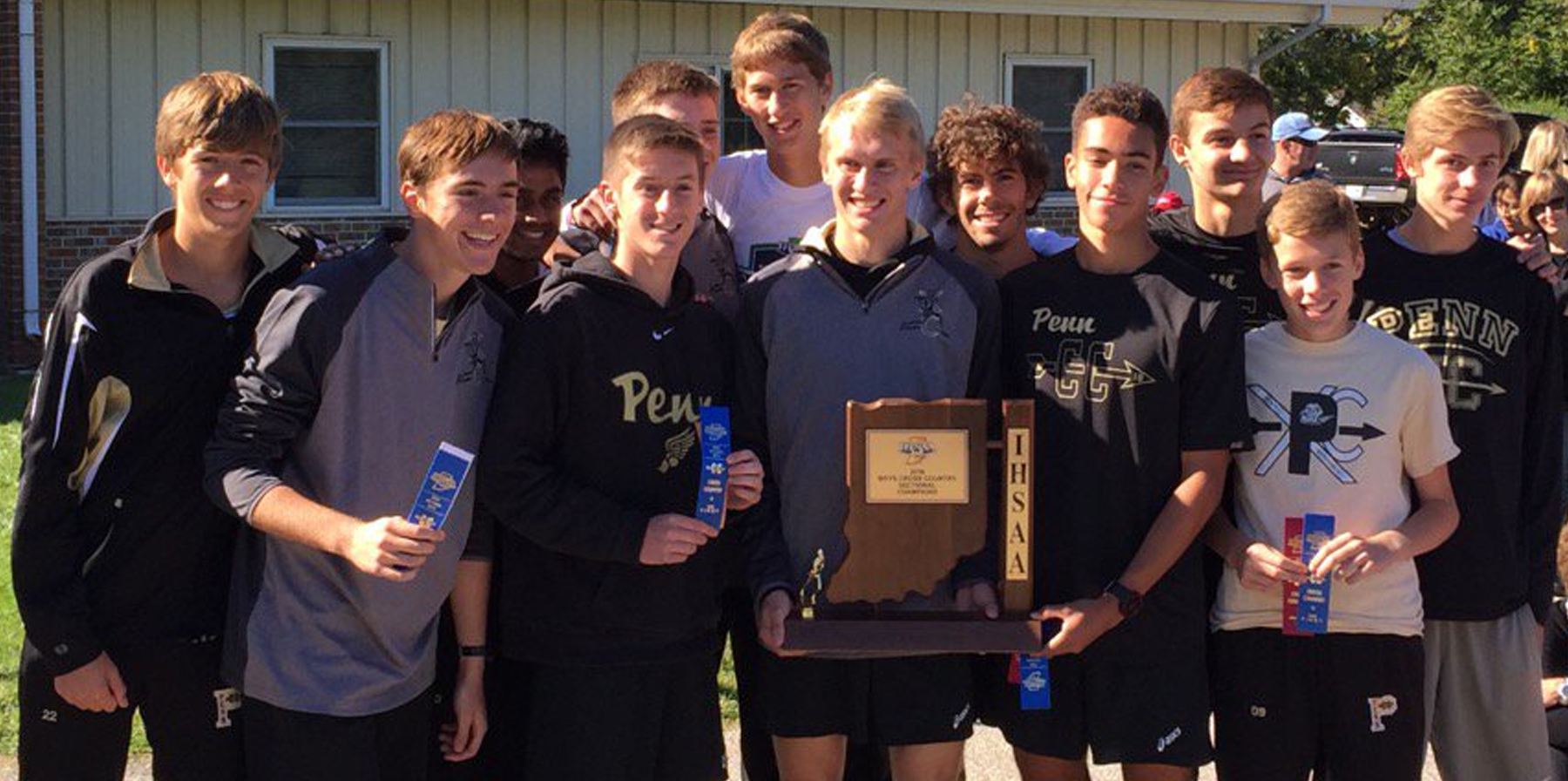 Penn Boys Cross Country runners captured the first six places and posted a perfect score of 15 in capturing the first Boys Cross Country Sectional title since 2007 on Saturday, Oct. 8.
Colton Shail led the Kingsmen domination, winning the individual sectional championship with a time of 16:45.40.
Jonathan Harley placed second in 16:46.57.
Nick Scheel placed third in 17:04.20.
Matthew Long placed fourth in 17:07.24.
Reis Kennedy finished in fifth place in 17:08.58.
Chad Piatt placed sixth in 17:09.83.
Curtis Cornell rounded out the Penn showing with an 11th-place finish in 17:24.98.
The Kingsmen advance to the Regional at Ox Bow Park on Saturday, Oct. 15.
TEAMS:
Penn 15, 2. Mishawaka 75, 3. South Bend Riley 77, 4. South Bend St. Joseph 109, 5. South Bend Adams 149, 6. Bremen 158, 7. South Bend Washington 220, 8. Marian 225, 9 Glenn 242. No score: South Bend Clay, LaVille, South Bend Career Academy.