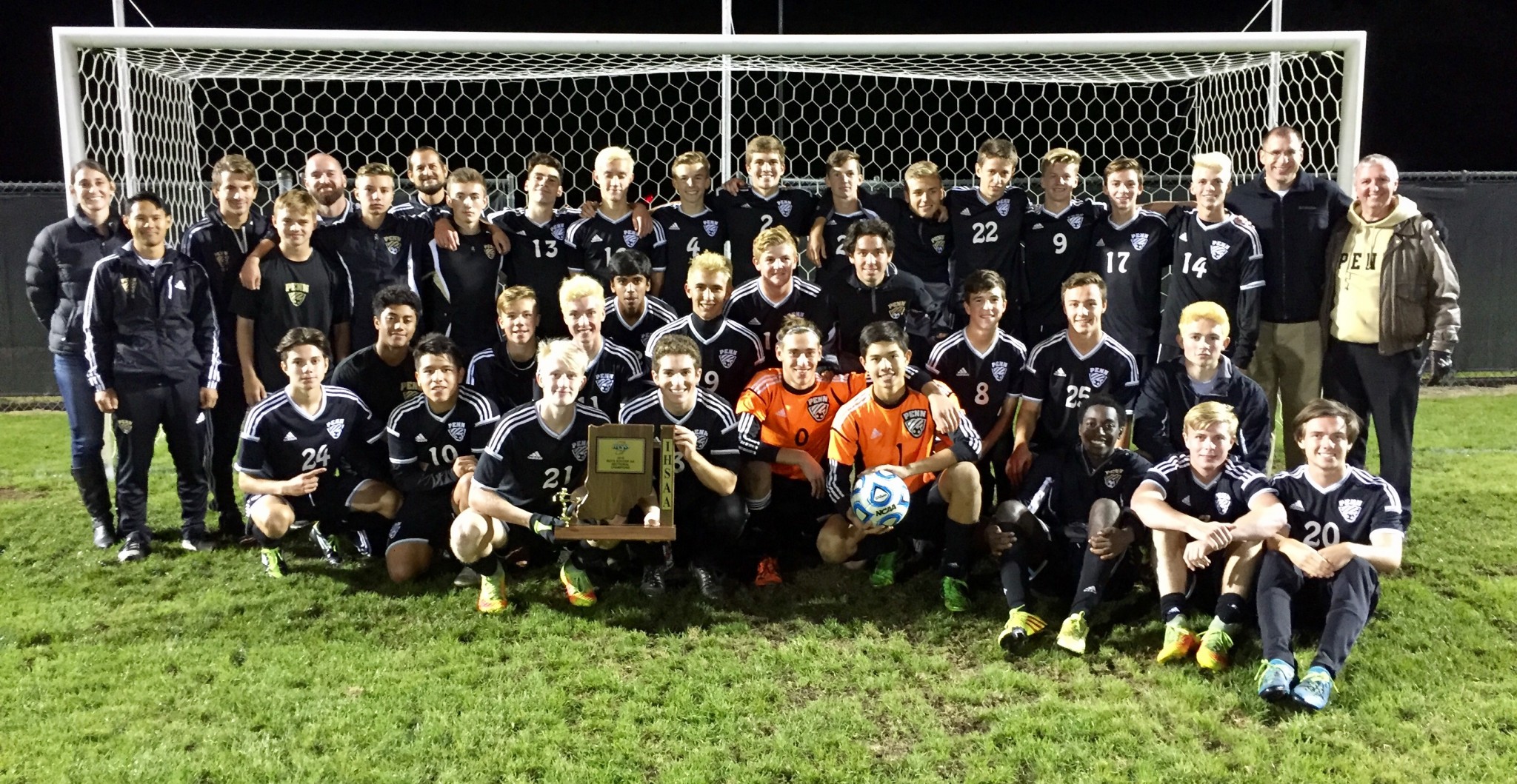 Blond Lightning struck twice, as Penn senior captain Drew Fulmer scored two goals in the same minute, helping the Kingsmen capture the Sectional crown with a 7-1 victory against South Bend Riley on Saturday, Oct. 8.
Penn, ranked No. 5 in Indiana, advances to the South Bend Adams (School Field) Regional. The Kingsmen play Plymouth at 5 p.m. on Thursday, Oct. 13.
Fulmer's 1-2 punch decked the Wildcats. The double-dagger pushed a 3-0 Penn lead to 5-0 in the 57th minute.
Drew Fulmer talks about winning the sectional championship:
Jackson Hopkins started the Kingsmen scoring barrage with a goal in the third minute, scoring on a rebound shot.
Sammy Atkins finished off a pass from Drew Fulmer in the 23rd minute to make it 2-0 Kingsmen.
Ivan Gomez launched a ball over the goalie's head from 35 yards out for a 3-0 Penn lead.
After Fulmer's two goals in the 57th minute, Ryan Hague blasted in a shot for a 6-1 Kingsmen lead.
Aron Janko finished the Kingsmen scoring with a stunning move on the left side.
Riley Smith, Ivan Gomez, Micah Craig, Spencer Neal and Edgar Botello also had assists for the Kingsmen.
Coach Josh Nakayama talks about the Sectional championship: