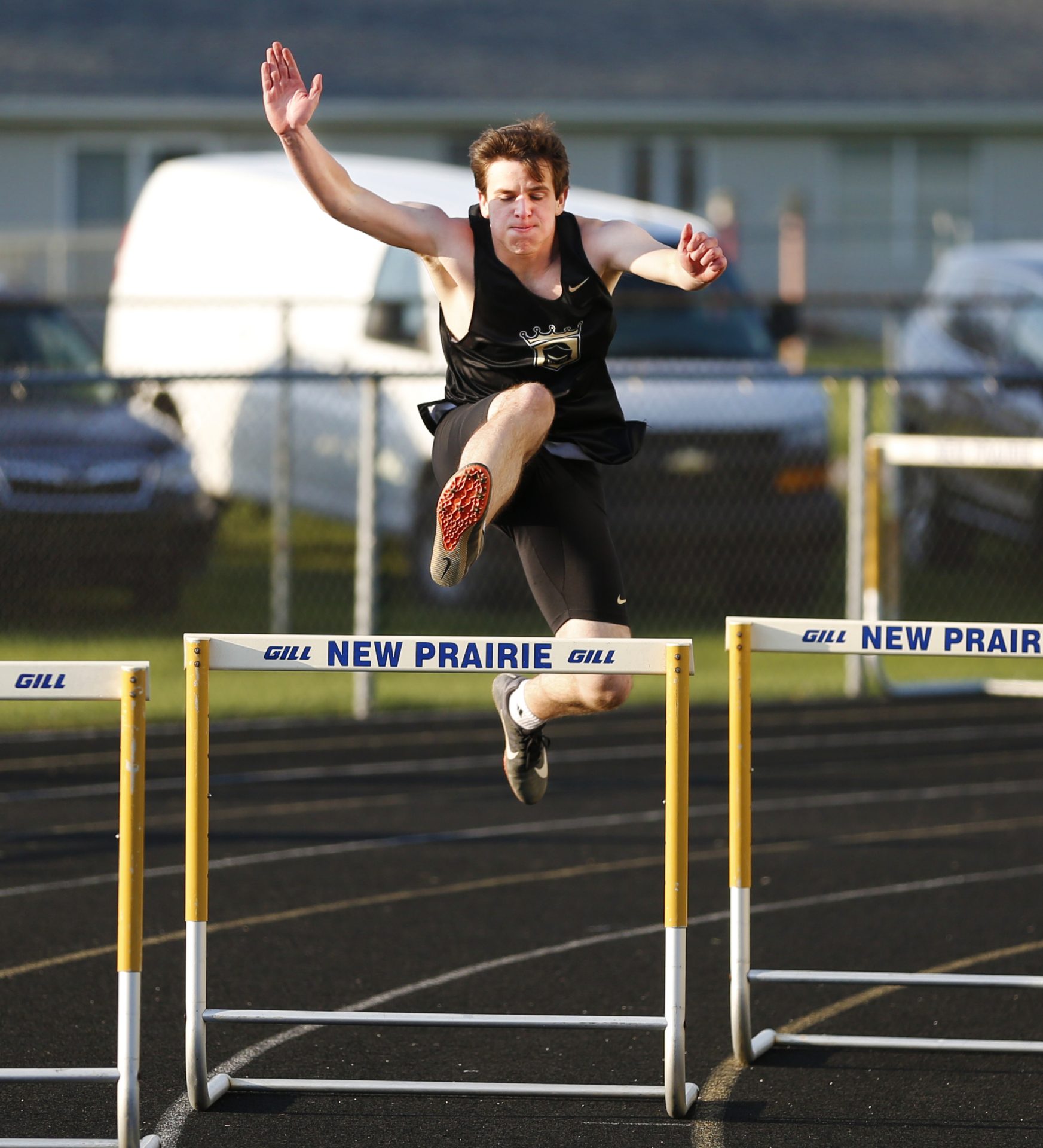 The Boys Track Team has had a very successful undefeated season, 12-0 , after barely inching by Elkhart to win the 2023 NIC Championship. 
Several athletes placed during the championship meet.
Senior Josiah Williams finished the 100 meter and 200 meter dash in 1st place.
Sophomore Kellen Watson finished the 100 in 2nd place.
Junior Elijah Coker finished the 200 meter dash in 3rd place.
In the 800M, Junior Hudson Kaser finished in 3rd place.
Penn also got first place for the 4×1 and 4×4 relay race.
"My favorite part of this season so far would have to be the new connections we have made as a team. Our chemistry has built up something very special and I'm just glad I have the chance to run with people who are dedicated to moving forward and getting better," Sophomore Kohen Turner said.
"My favorite part about this season has been the friendships that I have formed. It's been awesome getting to know some of the new people on the team and get closer with others I already knew. Having those people to support me and others on the team has, I feel, pushed for improvement in all aspects of the sport and relationships. It made the track season immeasurably more enjoyable," Junior Landon Sears said.
"I've definitely improved my times from the start of the year until now, since this is my first year my coaches really played a big role in that with giving me the right advice. My teammates have also been really helpful and I'm glad with what we've accomplished so far," Junior Trevor Hardesty said.
The Boys Track & Field team will host Sectionals on Thursday, May 18 at Penn High School.