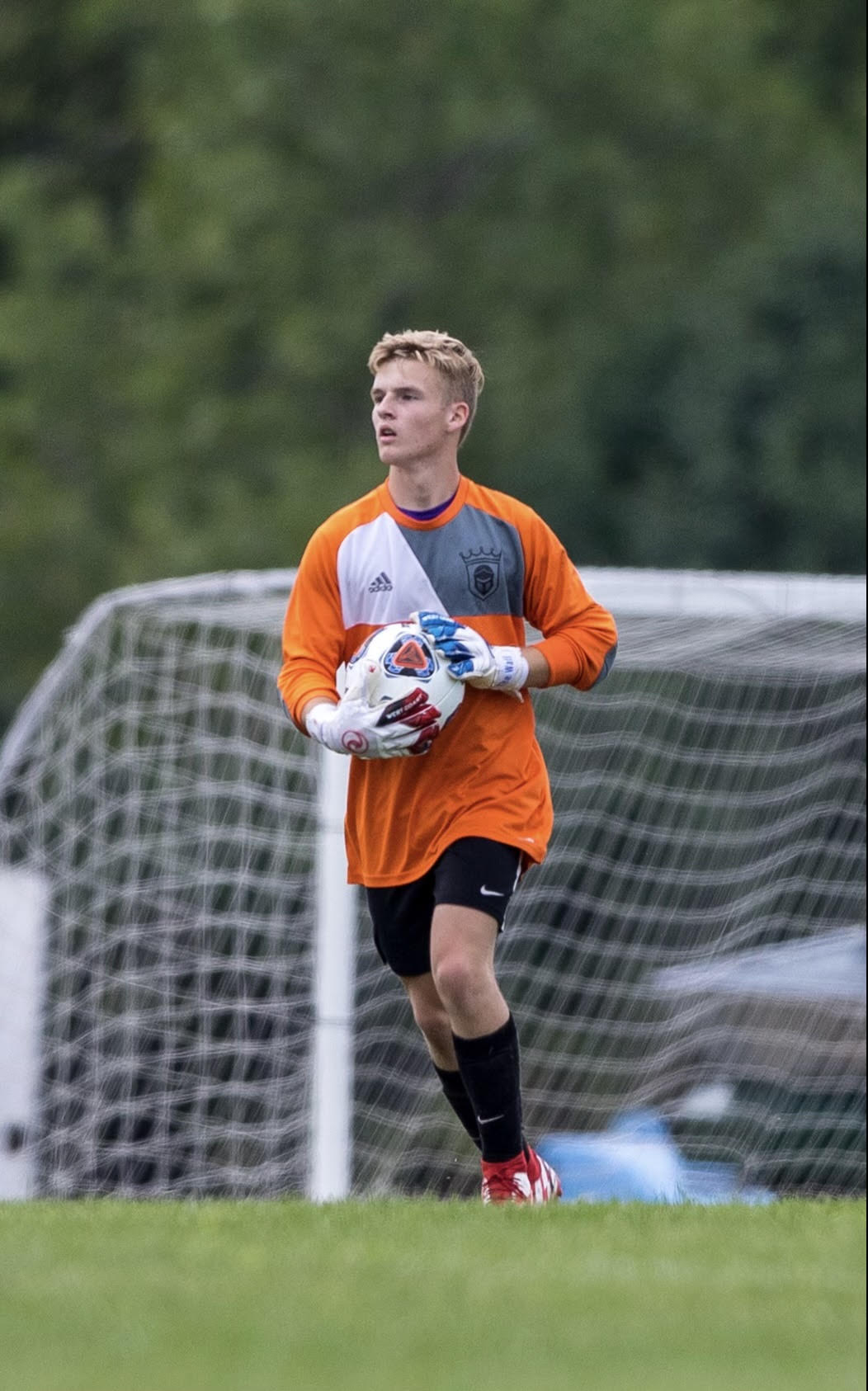 Nick Hague is a rising star on the Penn Boys Soccer Team. Hague has been playing soccer most of his life. He first started with Junior Irish and is now a goalkeeper for the Fighting Kingsmen.
During his Junior Irish years, he played more positions, but since being at Penn for more than a year now, he has played at goalie the most and has grown to love the position more and more.
Nick's greatest motivation and inspiration would have to be his older brother Ryan.
"My brother would have to be my biggest inspiration because he had heart problems when he played for Penn and that has made me always push myself no matter the circumstance," Hague said.
"I needed to play a sport, and since he was playing soccer, I decided to give it a shot and I have loved it ever since," Hague said.
Hague says he tried out for the Penn soccer team because he wanted to be challenged and prove his great work ethic.
"My favorite moment with the team would have to be, being a part of the varsity team at sectionals. It was fun and was a moment I will never forget," Hague said.
For training in the summer and throughout the season, Penn soccer players practice passing drills, shooting skills, scrimmages, sprints. Hague's favorite is shooting drills because they help him improve the most, and they are the most fun.