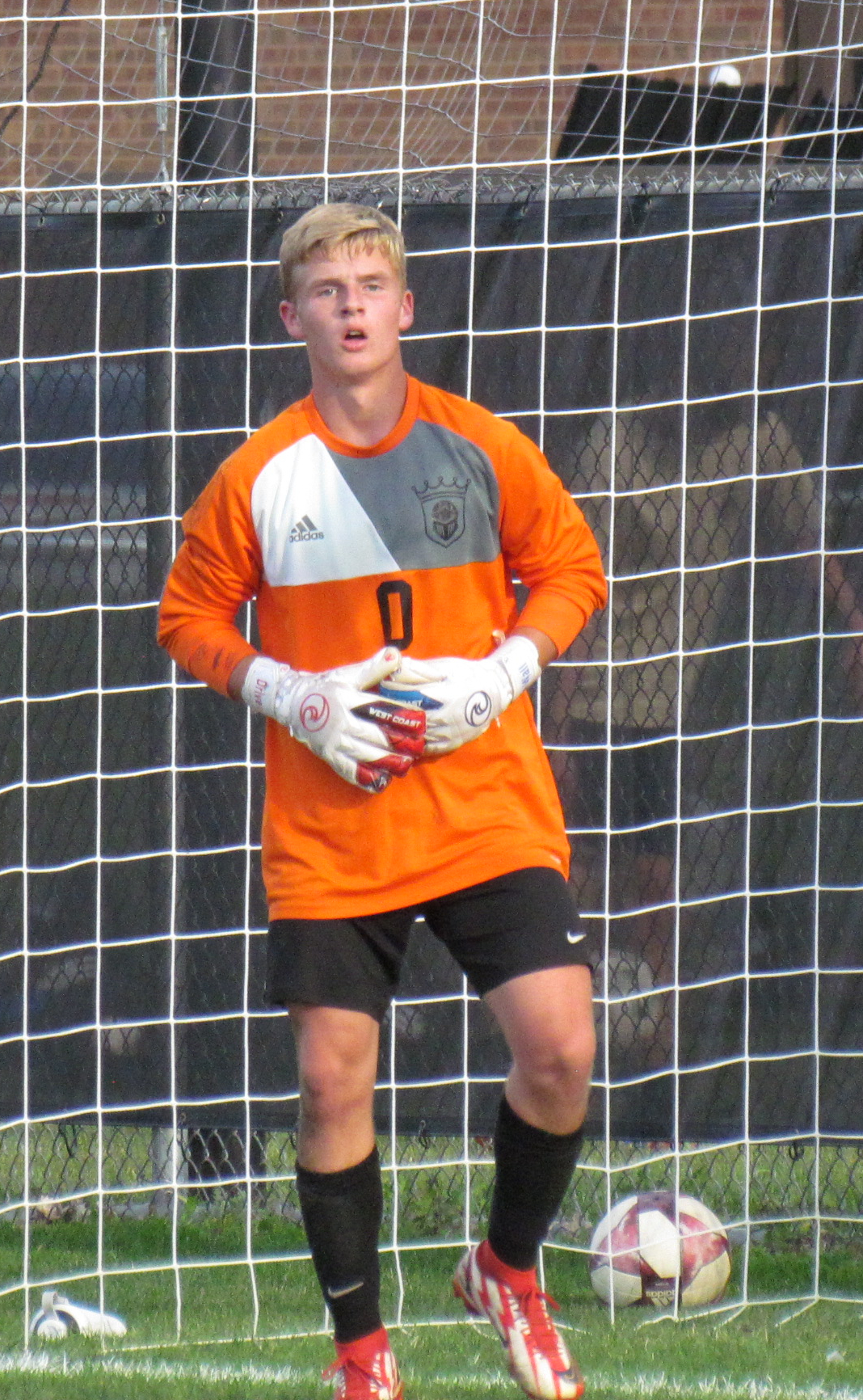 Nick Hague is a goalkeeper on the Penn JV soccer team and is a sophomore. He is a standout player who had a three game stretch where him and his secondary goalkeeper didn't let in a single goal.
When did you know you wanted to play soccer?
I've always wanted to play soccer because it was the sport my brother played.
How did you first get introduced to the sport and your current position?
I was introduced to soccer by my family and I was kind of thrown into goalie.
When thinking about Penn soccer what is the first thing  that comes to your mind?
When I think about Penn soccer I think about hard work, determination, and the need to win.
How do you train to be a better player everyday? 
I train daily by putting myself through drills to improve my explosive power so diving for the soccer ball is easier and quicker.
Who was your childhood hero that made you want to be better? 
My childhood hero was my brother. Seeing him play made my jaw drop and I just wanted to be like him and work just as hard as him.