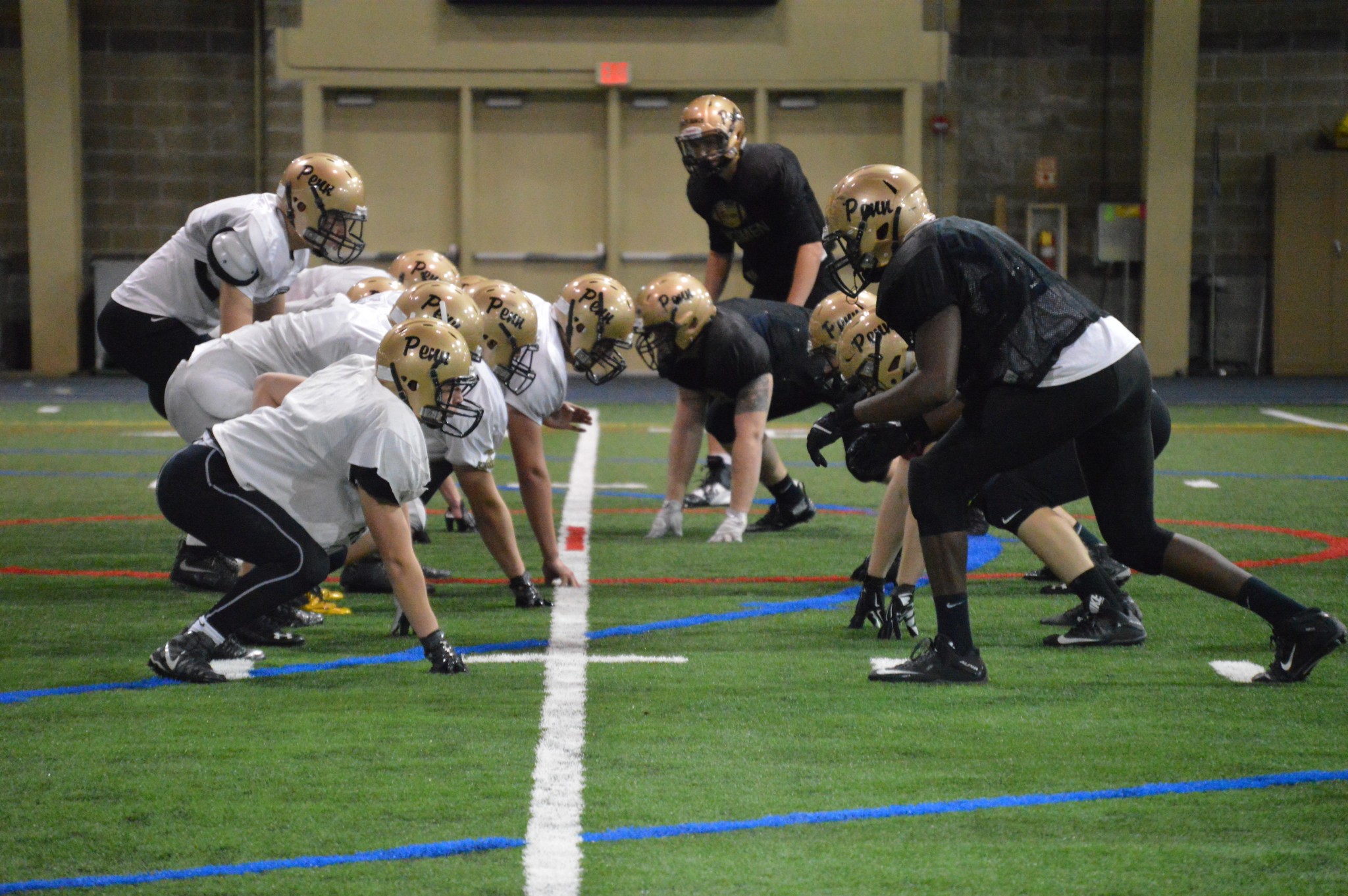 Being able to practice in the Notre Dame indoor facility was a great opportunity for the Penn football team as the Kingsmen prepare for the state championship.
Working out indoors was a great simulation of the conditions that the Kingsmen will play in on Saturday, November 28, when Penn takes on Center Grove for the Class 6-A state championship at Lucas Oil Stadium, the home of the NFL's Indianapolis Colts.
"Being able to get a feel for the conditions and how it will feel like in a similar environment is very good for them as players to learn how to adjust to the conditions." said Penn football coach Cory Yeoman.
"I didn't think going from practicing outside all season to practicing in an indoor facility would make much of a difference, but I was wrong," said outside linebacker Trace Manspeaker.
Getting acclimated to indoor conditions is an important part of preparing for state, so the Kingsmen practiced at Notre Dame's Loftus Center twice.
"While we were running sprints, I found that it was very difficult to breath," Penn linebacker Kobe Woods said. "After the second sprint I was gasping for air."
Penn's football program appreciated the opportunity to work out at Notre Dame's indoor football facility.
" I was grateful that we were introduced to the conditions now, rather than at Lucas Oil." said starting defensive end Zach Main.