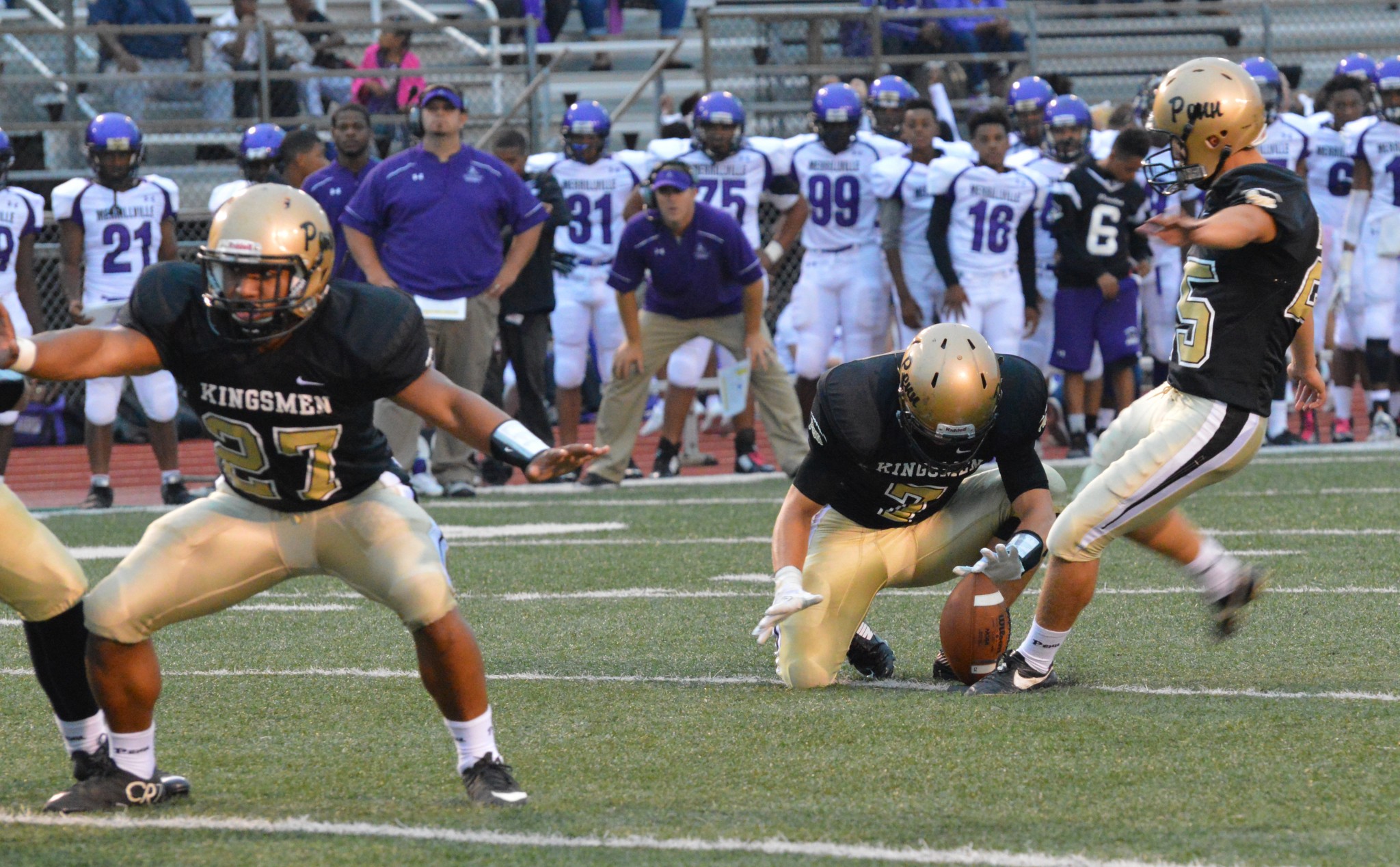 Penn placekicker Sam Scholtes only had one field goal in 12 games heading into the Class 6-A northern semistate against Carmel.
But the Kingsmen knew that Scholtes would be ready when his number was called, and he helped put the Kingsmen in the state championship game on Saturday, Nov. 28, against Center Grove.
Scholtes kicked three field goals for the Kingsmen — including a 40-yarder into a stiff wind as the first-half clock expired — in Penn's 16-10 victory against Carmel that allowed the Kingsmen to punch their ticket to state.
"We did not hesitate to put Sam into the game," Penn head coach Cory Yeoman said.
It was satisfying for the Kingsmen to see the kicking game rise to the occasion. Penn missed an extra point in a 14-13 loss to Carmel in the semistate last season.
"Coming into big games like these, you have to be ready for anything," Scholtes said. "I knew it wasn't going to be a blowout like some of our other games this season, so I knew I had to be on point. Having the knowledge from last year the whole week I practiced kicking like I never had before."
Scholtes is 57-of-57 this season in kicking extra points, and is 4-of-5 kicking field goals.
"Sam all year has been on point." said field-goal coordinator Coach Laidig, "In big games like these, you never know the amount of pressure that is placed on you, but I was confident that Sam would be able to clear his mind and do what he has done all year."
Coming into the state championship Scholtes will probably play a big factor again.
"I'm not nervous," Scholtes said. "I'm just ready do what we do best and bring home a state championship."