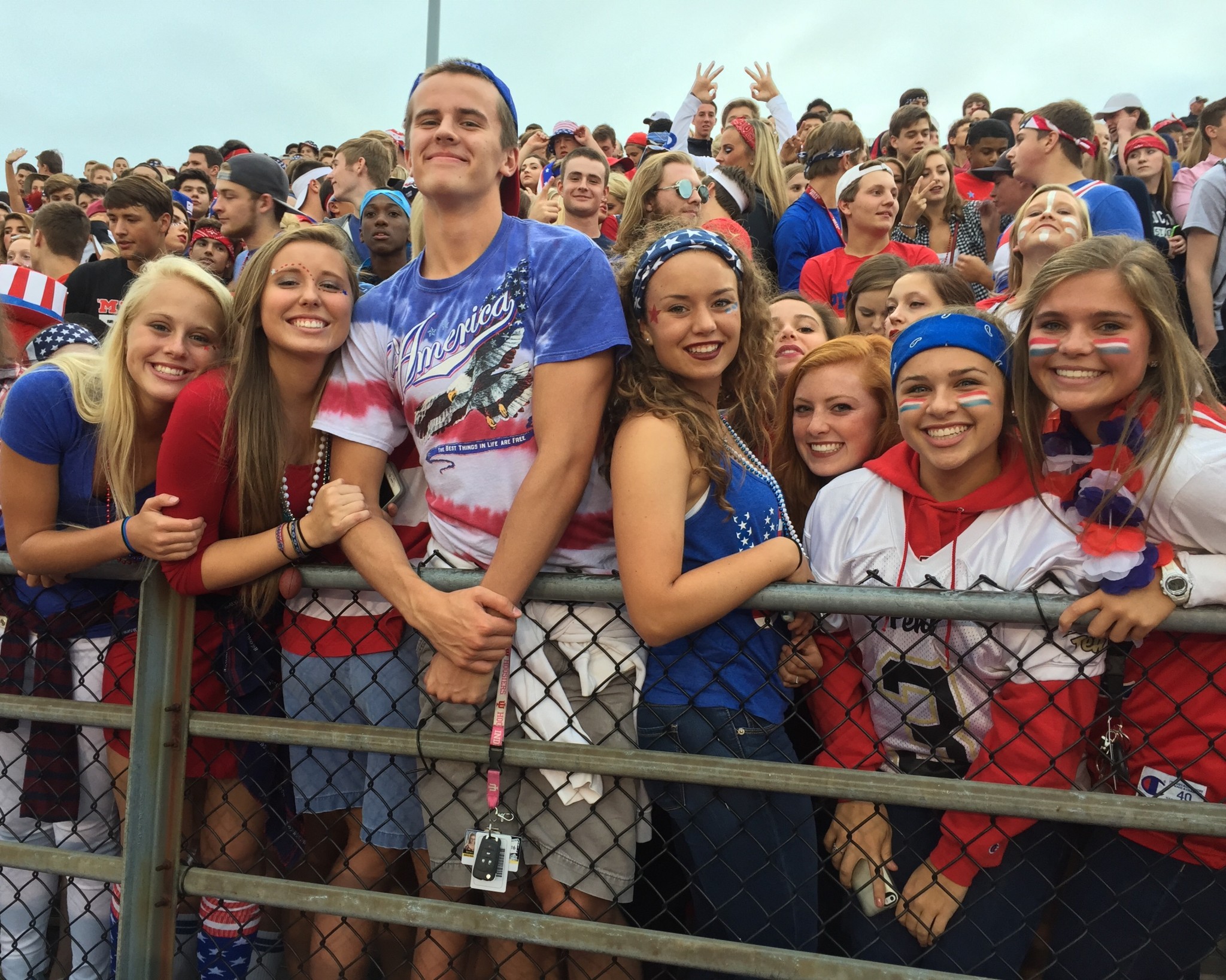 Penn's Student Section is a huge part of the atmosphere of a Penn Football game, and the Kingsmen will be counting on a Student Section to make an impact when the Kingsmen play for the Class 6-A state championship against Center Grove on Saturday, Nov. 28. Kickoff is set for 7:05 p.m. at Lucas Oil Stadium, the home of the NFL's Indianapolis Colts.
From loud chants to stormed fields, the Penn Student Section has shown that it truly cares about the Kingsmen. It is important to have a large and loud Student Student at the state championship game because it will help push the team to victory.
Junior class leader Ryan Lau said," We love our players and we will go as crazy as we need to make them win!"
Any Penn students in attendance at the state championship game this Saturday should make sure that they are in the student section.
The theme for the Penn Student Section is "Black Out."