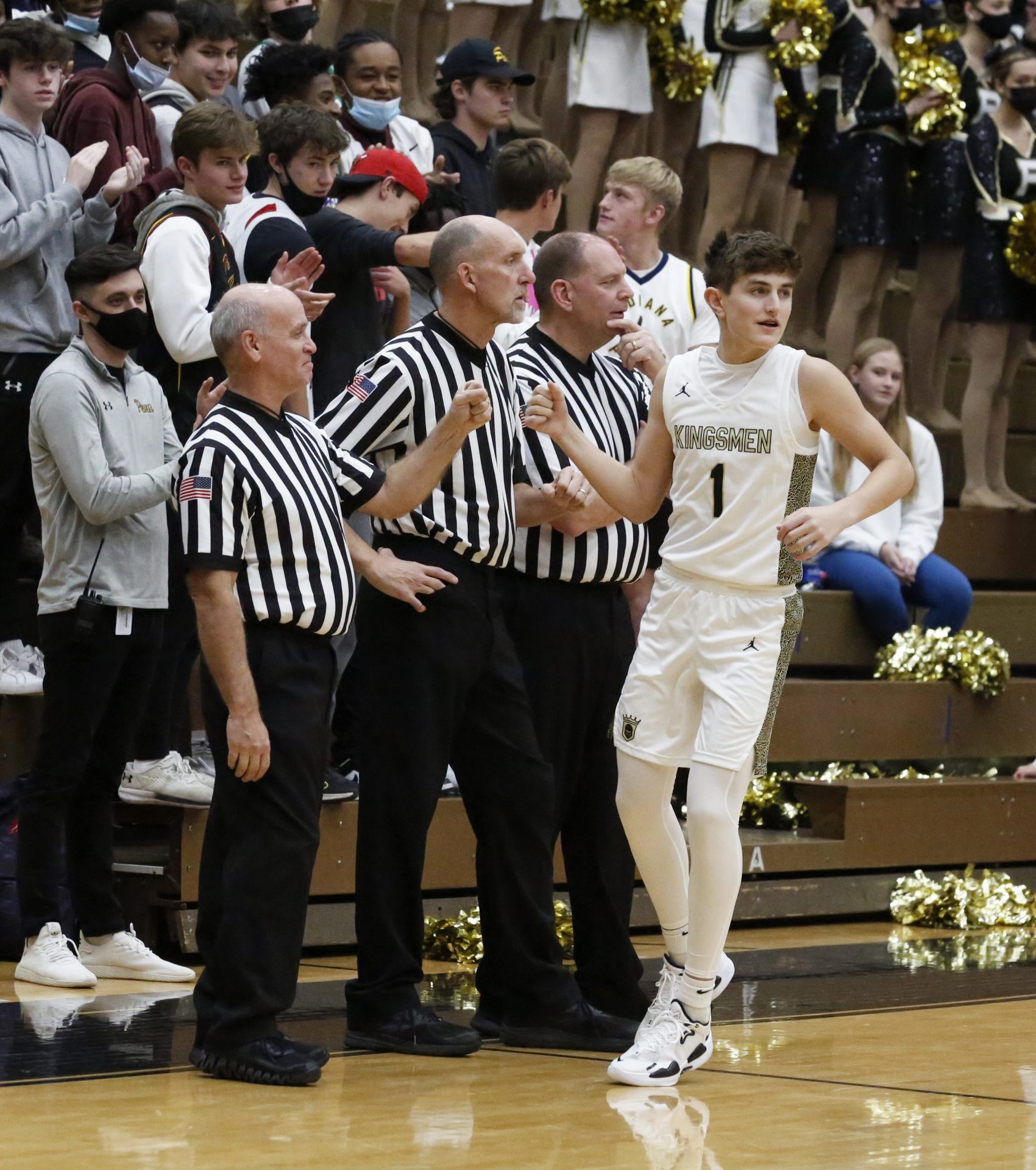 Penn Kingsmen Boy's Basketball team is off to a great start already this season. The Kingsmen are led by seniors Markus Burton, Joe Smith, and Joey Garwood. These three players have a key role on the team and spark energy for the team.
Garwood feels the team has a lot to look forward to.
"We have a confident approach to this upcoming season and we know we have a lot of talent with this team and we have a chance to do something special but it is also important to stay hungry and get better each and every day and to improve our weaknesses, not be satisfied, but be disciplined to know that to win state, it's going to take a lot more than what we did last year," Garwood said.
Smith backed him up in saying, "There are high hopes for us this season and I feel positive about where we are at. The season is very long and there is a lot of room for improvement, so we can't afford to feel satisfied. We want to keep getting better all the way until we reach our goal of a state championship."
The team is led by six seniors who serve as role models to the younger players and have really good leadership skills.  Smith said that the team has very strong chemistry.
"I feel we are very accustomed to one another and our play styles having played with Markus all four years and everyone else last year. When you have been playing with guys for a long time it is easy to find your place within the team. Also my relationships with my teammates has grown which brings energy to the team and makes everything more enjoyable. Love all my guys."
Burton would follow that by adding, "This year's team is very special. I feel like we all know each other's game a lot. We have all been playing together for a couple years now and we all know what we're capable of doing on the court."
Smith says his team has taken extra steps to help each other improve.
"I would say getting in the gym with my teammates over the summer was big as we can work to make each other better. After that just focusing on my body working on mobility, getting stronger and more athletic, along with eating right," Smith said. 
The Penn Boys Basketball Team next takes on New Prairie at home on Tuesday, December 6.